Boss Chair Dealers in Chandigarh – Different new office setups are leading to demand for boss chair manufacturers and dealers in Chandigarh. If we have to suggest to you the best in the area, Alfa Furniture will be our very first option. We have the best office furniture in our product list. In addition, you can also find us in the list of top boss chair dealers company in Chandigarh and in India as well. Our company will never disappoint you with the quality. Therefore, becoming the top boss chair dealer in Chandigarh.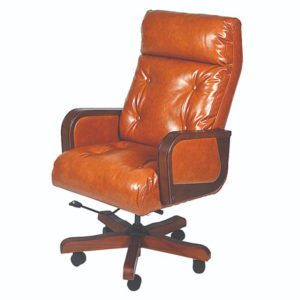 Industrialization is progressing towards the set up of new offices. And in case if you are the boss, you must require to arrange the different office accessories like building, machinery, manpower and the office furniture. Office chairs are must for smooth office processing. In addition, the boss chair is the main thing you need to do decide for yourself. While caring for your employees, you must also need to take care of your comfortability. Because your efforts have made you sit on that boss chair. You may have done a number of sacrifices to feel this boss experience.
Choosing the best office furniture is what all we recommend you always. Because it will create a positive environment in the office. Alfa Furniture can provide you with the best office furniture. Consequently becoming the best quality boss chair manufacturer and supplier in Chandigarh. In order to contact us to buy the boss chairs in Chandigarh, you can call us at 9888405627 and or mail us on alfafurniture377@yahoo.co.in.
Why is Boss Chair Important for Your Office?
Office chairs are one of the important office furniture types. The boss will be the one to arrange all the office furniture for the office. So you may also be looking for a comfortable and best boss chair for you which can better distinguish you from others and can represent the designation well. In addition, your efforts are the result of being in such distinction from others. Finding a boss chair is not so difficult. Because there are many office chair manufacturers and sellers in Chandigarh. But it is not sure that all of them are selling quality furniture products.
The one who is inquiring about which is the best boss chair in Chandigarh must consult Alfa Furniture. Because we are the top office furniture listing company in India. The office furniture we manufacture is quality and durability factor in it. Therefore, most of the customers are looking for making a deal with us. A boss must also be comfortable in order to work properly and without any disturbance. In addition, it also helps in increasing the productivity of the boss itself. And a person from outside will also be able to recognise the boss of the firm. Therefore, becoming a quality feature of a boss.
Boss Chairs Types and Their Cost in the Market
Variety range of office chairs can you get in Chandigarh. Because the office setups are growing more in the region. Consequently, the demand for office furniture is there in the market. Every person wants the best furniture for their office. Office furniture adds the value to your office and creates a productive environment. There are a number of office chairs and boss chair is one of them. In addition, there are further boss chair types in the list which you can go through by checking their price also. Below mentioned are them.
Microfiber boss chair – Rs 17000.
Conference high back office chair – Rs 14000.
High back executive boss chair – Rs 5000.
Therefore, you can decide what kind of boss chair and comfort you want. We are ready to offer you the best furniture according to your requirement.
Reasons for Choosing Alfa Furniture for
Best Boss Chair Manufacturer and Supplier in Chandigarh
There exist some reasons for every success. Same is the case with Alfa Furniture. We possess a number of qualities which makes us different as well as the best in the market. Suggesting you Alfa Furniture for buying best quality boss chairs in Chandigarh is not just to sell our products more. This is also our objective but quality in our products and services is our main motive and then customer satisfaction. If all these features are present there, the sale and profits will be more automatically. Reasons which you must consider to get the best boss chair furniture in Chandigarh are given below, go through them one by one.
Best manufacturing practices.
Working on the quality standard guidelines.
Online availability of all type of office furniture.
On time delivery.
Higher durability.
Affordable rates.
Attractive and impressive boss chairs.
Quality assurance with 24/7 customer support.
Now we assume that you must be clear about which is the best place to buy best boss chairs in Chandigarh. Alfa Furniture is the best furniture manufacturer in India by having all kind of office furniture available here.  Therefore, all these qualities make us be on the list of top boss chair manufacturer and dealer in Chandigarh. So you can trust us for best office furniture deals online as well as offline.
Contact Details
Name – Alfa Furniture (Boss Chairs in Chandigarh)
Address – Plot No-717, Industrial Area Phase 2, Chandigarh.
Phone number – 9888405627