Home Furniture Manufacturers in Chandigarh
Home Furniture Manufacturers in Chandigarh – Adorn your personal space with the best interiors at Alfa Furniture. We can help you make your house a home and you know the difference in two surely. So get ready to enjoy the perks of dealing with one of the best home furniture manufacturers in Chandigarh i.e. Alfa Furniture. For more details, you can contact us on +91-9888405627.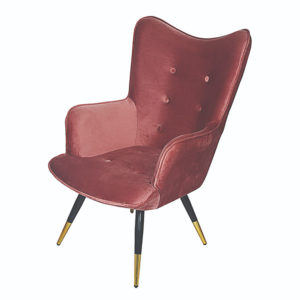 You have admired us all us for being one of the best office furniture manufacturers in Chandigarh. Now we want you to enjoy this premium quality in home furniture too. So the ones which trust Alfa Furniture for its quality and services, you can embellish your home with us as well. Our manufacturing team and their efforts are making us the best home furniture manufacturer and dealers in Chandigarh and other cities too.
The major facility is that we are available online exercising time saving and accessibility benefits of online purchase well. You can scrutinize the product list well and thereafter you can contact us for your choice and requirement. We are open to your queries too. So to get home furniture at best prices in Chandigarh, visit Alfa Furniture product list.
Delights of Quality Home Furniture
Your home should tell the story of who you are and be a collection of what you love. And your furniture does that really well. The home furniture is not just an additional accessory but is a necessity of the place. Because this can make your home alive with all positive vibes and mind soothing effects. Therefore if you are pondering for picking the right home furniture in Chandigarh for your place, Alfa Furniture is what you need to choose. Let us know what all are the glees of a quality home furniture, scroll down.
First and foremost benefit of installing furniture interiors is a comfort. Cozy seating and sleeping home furniture are at the top in this interior list by being the most basic and necessary furniture.
Make your home a lively place.
Quality furniture is a major influencer for productivity. Even if you are at home, comfortable furniture can assist in more output.
Spreading positive vibes is another impressive benefit.
Refreshes mind and somewhat useful for removing stress and tension too.
Higher self-esteem.
Depicts your class and standard.
People will love visiting you and will somehow have a respect corner for you.
Enhance the overall beauty of your home.
Quality home furniture will withstand longer.
Home Furniture Manufacturing Unit at Alfa Furniture
Alfa Furniture is having a wide range of furniture products which are having high demand throughout India. Now the target is all set to become the top home furniture manufacturing company in Chandigarh after being able to avail the success in office furniture.
Our team of skilled furniture manufacturers is always into improving and maintaining the quality at each step. This enhances our growth and brand value as the best home furniture store in Chandigarh. Here are some impressive manufacturing unit traits that we possess, check them out.
Latest tools and techniques for furniture manufacturing.
Use of durable and pure quality raw material.
Higher focus on new innovative and creative designs.
All sort of home furniture manufacturing.
Follows legal guidelines for running this manufacturing and selling the business.
Why Alfa Furniture is Best Choice for
Home Furniture Manufacturers in Chandigarh

?

No one would like to spend after every 2 or 3 years on home furniture. This needs to be a long-term investment. And one brand which can assist you for this long-term investment is Alfa Furniture. We can make this furniture deals most economic ones for you. Because profit is not only what we aim at, customer contentment is our prime objective. Have a check on the qualities which can convince you for the Alfa Furniture being the best home furniture manufacturer in Chandigarh, Mohali, and Panchkula.
Pure and best quality wood for wooden furniture in Chandigarh.
Sturdy and robust quality raw material for whole home furniture manufacturing.
Home furniture at low and reasonable prices in Chandigarh.
Legal business operations.
Topmost furniture showroom in Tricity.
Creative and eye-delighting designs.
Enduring furniture.
Satisfactory customer support and services.
So give a fine furnishing to your space, get in contact with the top home furniture brand in Chandigarh i.e., Alfa Furniture. In order to feel the class, positive ambiance, and premium quality in your home decor at just affordable range, check out all our furniture products and deals.
Contact us
Name – Alfa Furniture
Address – Plot No-717, Industrial Area Phase 2, Chandigarh
Phone number – 9888405627