Office Interior Manufacturers In Panchkula – Looking for the best upholsterers in Panchkula, Chandigarh, and Mohali? Congratulations then, because you have found the best furniture dealer of Panchkula i.e., Alfa Furniture. Accent furniture designs are what we offer at most reasonable prices. Our office furniture can serve you with the best interior designs. Therefore you can surely choose us as the best office interior manufacturer and dealer in Panchkula.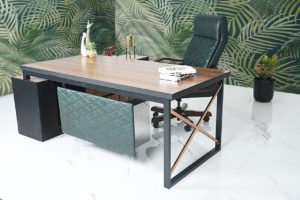 Office setups are what you can see all around you due to immensely increasing industrialization. Gone is the time when a simple table and chair are only things to complete office furniture. Nowadays the owners of all the organization want the best at their place. Those who want a reliable option regarding the best office interior manufacturers and suppliers in Panchkula, you can enjoy our deals once.
The buyers have understood the importance of office interiors for the growth of the business. Nowadays you can feel the comfortability and standard of any organization with its interiors. Because it not only delights the eyes of the customers but also increases the productivity or performance of the employees. But this can be possible with a top office interior manufacturer and dealer of Panchkula. So do make a wise choice.
Superior Office Furniture Designs at Alfa Furniture
Exaggerating the things to butter you is not our motive. Our main objective is to make the quality furniture accessible to every person who has high-quality preferences. Alfa Furniture is the most trusted and preferred furniture company in Tricity. Not only in Tricity, but you can also enjoy our product and services in other states too.
Our research and development team is coming up with the best innovative ideas which our product development team work upon. We prime task is to manufacture the quality and want to provide our customers with the excellent furniture designs. Here is the list of office furniture interior products at Alfa Furniture, go through them.
Chairs.
Tables.
Sofa.
Cabinets.
Workstations.
Glees of Having an Alluring Office Decor at Your Workplace
We will not waste our hard earned money on any random thing. We will surely expect some utility value for which we can pay a reasonable amount. And when it comes to own an office interior for your office especially, you will need to act more wisely. Because furniture is a product which needs to contain high durability.
Nowadays, looks also matters in case of buildings and offices. A quality furniture decor makes a cemented building go alive and eye-delighting. We are enumerating below some top benefits of installing a premium office interior in your organization, scroll down.
A quality office furniture will always come with comfortability factor. So a happy employee is a productive employee.
Grabs the attention of the visitors and somewhat useful in attracting more investors and customers for you.
Maintains a pleasant and happy environment. As employees will love coming and working out there.
Enhances the brand value of the organization.
Helps the organization in managing different operations undergoing in the office well.
With a quality interior, you can store important papers and things properly.
 Employees will provide you with the best they can with higher productivity.
There can be some other benefits too which you will love experiencing with the best office interior decor manufacturer and suppliers of Panchkula. Alfa Furniture will make your office alive with the most amazing and premium furniture designs.
Alfa Furniture as the Best Office Interior Manufacturer and Dealer in Panchkula
Now after going through some major benefits of quality furniture decor, we want to acknowledge you regarding top office interior manufacturer in Panchkula. Alfa Furniture is serving a huge market with innovative and advanced furniture designs.
Our focus is to manufacture quality furniture and then gain all happy customers with delightful services. You can go through some major qualities Alfa Furniture possess for being #1 office interior decor manufacturer and dealer of Panchkula, scroll down.
Premium quality furniture.
Reasonable prices.
R&D team.
Innovative product development team.
Quality control teams.
Highly satisfied customers.
Amazing and attractive furniture designs.
Durable products.
Most delightful services.
There are several other qualities too which makes us stand alone in the crowd as the unique one. Customers love our product and services and trust us for the topmost office interior furniture manufacturer in Panchkula. So come and get the best interior furniture products in Tricity for you.