Office Visitor Chair Manufacturers in Chandigarh – The one who wants to have the beautiful decor in your company, must be looking for the best office visitor chair manufacturer in Chandigarh. This will add on to the company services and features also. Therefore, finding the top modular office visitor chair manufacturer and dealer company in Chandigarh will help you in managing your company visitors well and we will recommend you Alfa Furniture for the purpose for different reasons.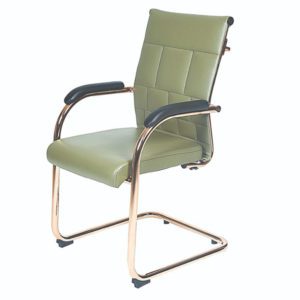 Chandigarh is the best place to work in. Because there are a number of corporate as well as government offices in the region and therefore, playing a role of business and job hub. In addition to already existing company buildings and businesses, many new are ready to open. This will raise the need for best office furniture in Chandigarh. A company's image also depends upon the way you are handling the customers and outside visitors to the firm. These visitors can become future customers or investors for the company.
Therefore, managing those office visitors as well as employees comfortability will play a significant role in the growth of the company. You can easily find Alfa Furniture in the list of best modular visitor chair manufacturer and dealer in India. Therefore, you can contact us to buy the best office visitor chairs in Chandigarh, contact us either through a mail (alfafurniture377@yahoo.co.in) or call option is also there on (0172-5066363, +91-9988305627).
Benefits of Equipping Your Office with Office Visitor Chairs in Chandigarh
Every furniture must hold the characteristic of being durable. Because no person will be going to buy it more often. Office furniture is the needed item in the office. If it is a seating job, then the chairs are mandatory in case. Not only in seating job but you will definitely need to equip your company with the office chairs very first.
Some companies may have fewer visitors and some may have more walk-ins. So these visitors will love to come to your place if you have a perfect arrangement for them. In order to create the best brand value in the market, you will need to add all such necessary items. The benefits list of using the best visitor chair in your company is below-mentioned.
A good quality furniture will always add value to the company image in the market.
The creation of a positive and healthy work environment will be one output of its usage.
It will give the best appearance.
These chair usage in the office will let your organization look more managed and visitors will find themselves important for the organization.
A proper management will be there for the visitors.
These company visitors can be the prospective customers or investors for the company after seeing their care for the outsiders being treated inside.
Chandigarh is a job hub and to flourish a business well here, you will need to make every single thing best in your firm. These chairs of best quality will be a significant variable for that.
Brand image enhancement with the best furniture.
Demand for
Best Office Visitor Chairs and Its Best Supplier in Chandigarh
Creation of demand is another capability feature. Catering to existing demand is a different thing, but creating demand need a high level of skills with the best quality products or services. No matter what the price is of a quality product, people will pay for that. Even no dealer will charge extra for a particular quality. And if you feel someone is doing that, do compare the different office chair price in Chandigarh.
Office furniture is in great demand in the Chandigarh region. In addition, the very common office furniture required will be the chairs. Especially, the demand for visitors chairs is a mandatory thing to include in office furniture. With that high demand for visitor chairs, people will look up for the best office visitor chair manufacturer and supplier.
There are great growth opportunities for those furniture manufacturers in Chandigarh but only for those who are selling high-quality products. Because customers are always looking for utility in the purchased items. The survival of low-quality furniture manufacturer is very next to impossible. Therefore, people are demanding for best office furniture manufacturer company in Tricity.
Why Is It the Wise Decision to Choose Alfa Furniture as the
Top Office Visitor Chair Manufacturer and Dealer Company in Chandigarh?
Out of the number of furniture dealers in Tricity, it is difficult to find the one as per your choice and pockets. Alfa Furniture can then act as the most useful option for you. Because we are running our business operations under all legal and quality guidelines. The reasons for coming in topmost office visitor chair manufacturer and dealer companies in Chandigarh and India are as follows.
Pure and high-quality raw material usage.
Skilled labor performing the best manufacturing activities.
Business and product development team of personnel.
Serving quality office furniture at reasonable and affordable rates in Tricity.
Using the best manufacturing processes and machinery for the purpose.
Attractive, comfortable, and impressive furniture designs.
Quality control team for avoiding faulty product production.
Timely delivery with safer packaging.
Higher durability factor in furniture products.
24/7 customer support.
In addition to these features, there are are many more in the list which you can experience further after making a purchase from us. You can have the availability of office chair price below 2000 and 1000 even. Therefore, now we assume this information must be enough to make you trust Alfa Furniture to buy best quality office visitor chairs in Chandigarh. So make your visitors most comfortable with Alfa Furniture's office visitor chairs.
Contact Details
Name – Alfa Furniture (Office Visitor Chairs)
Address – Plot No-717, Industrial Area Phase 2, Chandigarh.
Phone number – 9888405627.