Office Workstations in Mohali- As the office density is increasing, demand for office workstations in Mohali is also increasing. Many changes have come in the previous years in the office workstation furniture designs. Now the trend is almost different as it was previous years before. To get the best office workstations in Mohali, Alfa Furniture is the best option you are having with.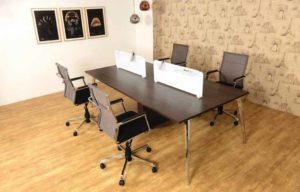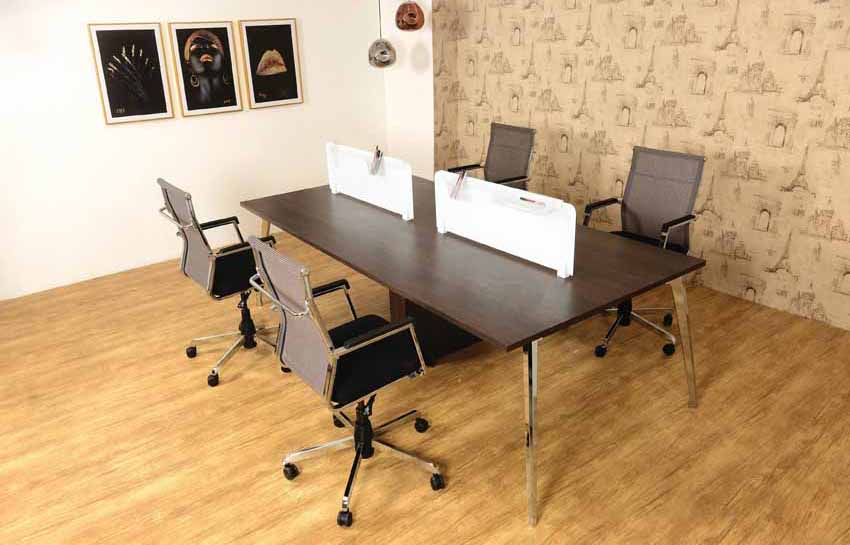 Mohali is a commercial hub. People recognize Mohali as SAS ( Sahibzada Ajit Singh) Nagar also. There are a number of offices set up in Mohali. Different national and multi-national companies are growing there. Different IT companies are running there and called as IT hub consequently. These offices will need a large amount of furniture for its successful working.
Office Workstation and Its Types
Office workstation is an office furniture arrangement for the employees. The office workstation manufacturers are manufacturing the new styles and designs of office furniture as the new trends keep on coming. This type of office furniture promotes the team building and teamwork kind of exercises in the office. It also promotes the brainstorming techniques. An office workstation is a healthy organization culture exercise. They can be of different types which you can go through by scrolling down
Linear workstation or straight workstation.
Cluster workstations or L-shaped workstations.
Single seater workstations.
Cubicle workstation.
Designer workstation.
U-shaped workstation.
F2 screen systems.
F3 screen systems.
Four seater back to back workstation.
Four seater pentagon workstation.
Single pentagon Workstation.
Why Install Office Workstation?
Installation of office workstation is becoming a mandatory need for every office. Its benefits are attracting a number of office owners or office furniture buyers. Nowadays every office workstation manufacturer is giving their best to make their furniture more attractive and comfortable. Office workstation is having a number of benefits.
Office workstation is helpful in making the office decor more attractive.
These office workstations are more classy and attractive.
Beautifully designed office workstation increases the productivity of employees. As employees will be more happy for coming to office and work more comfortably.
Reduces the boredom from the office.
Open office workstation type can benefits the organization by developing team-building  and teamwork like habits.
An office workstation also promotes the brainstorming techniques. More people on a same desk will brainstorm and innovate the new ideas.
Office workstation holds a longer durability and flexible.
An ergonomic office workstation have different features which is needed during working hours like shelves, drawers, storage instruments etc.
Demand for
Office Workstation in Mohali
An office workstation has become a basic need for every office. This helps in making the office furniture and office environment more delightful. It is more comfortable. We know very well that Mohali is a commercial hub so there are a number of offices out there. Office furniture is an important factor to commence any business.
Demand for office workstation in Mohali, is on boom. Different office owners looking for the best office workstation for their office. Every person knows well that an attractive decor and comfortable furniture can help increasing productivity. It depends on the office workstation manufacturers and dealers how they can use the opportunity and reach up to the maximum number of customers.
Why to Choose Alfa Furniture for
Office Workstation in Mohali

?

While choosing the best office furniture for you, just go and shop with the Alfa Furniture. Alfa Furniture is a top office furniture manufacturer and dealer in the city. You can purchase your office workstation from the Alfa Furniture. If you want to have the best quality office workstation in Mohali, then Alfa Furniture is a dealer which you are looking up to.

Alfa Furniture possesses a number of qualities which make it different from other office workstation manufacturers and dealers. These qualities are
Best quality furniture products.
100% quality assurance.
Reasonable rates.
Comfortable furniture.
Attractive and classy furniture designs.
On time delivery.
Durable products.
Safe packaging.
24/7 customer care service.
Furniture with advanced features.
Contact Us
Name – Alfa Furniture (Office Workstation Manufacturers in Mohali)
Address – Mohali
Phone number – 9888405627