Home Furniture Dealers in Kharar – There is no place as beautiful and comfortable as your home. Your residence is the place where you grow old while living with your beloved ones. It is where you live the most special moments of your life. Hence, everyone wishes for their home to have a special unique look. For this purpose, you need to ensure that your house has the best interiors and top-quality furniture. Furniture plays a major role in glorifying the beauty and looks of your home. Thus, here we will tell you about the Top Home Furniture Dealers in Kharar.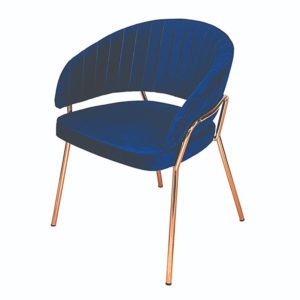 Providing world-class services since 1983, Alfa Furniture is the leading manufacturers of home furniture in Kharar. We are esteemed furniture manufacturers who deal with all kinds of furniture. At us, you get the widest range of top-quality furniture at the most genuine pricing. Moreover, we export our furniture to almost all the major cities in our country. Reading below you'll come to know about why are we the Leading Home Furniture Dealers in Kharar.
Alfa Furniture – Home Furniture Dealers and Manufacturers in Kharar
We manufacture our home furniture while ensuring your comfort. Having years of experience in production and export enables us to cater to your demands. Our organization provides you home furniture that upgrades your home décor standards. We let you choose from a diverse range of home furnishings that meet your expectations. Plus, you get our home furniture at a price range you can easily afford.
The first thing everyone notices when they visit your house is furniture. Your furniture accessories never fail to catch the attention of anyone who comes to your place. Thus, they play a vital role in defining your personality and living standards. Top-quality furniture like the one provided by Alfa Furniture receives appreciation and admiration always. This is the reason why we are the topmost dealers of home furniture in Kharar.
Alfa Furniture's Range of Home Furniture in Kharar
The most basic thing one expects from their home furniture is that it must be fully comfortable. Secondly, it should have the finest looks. Well, while buying our home furniture, you need not worry about anything. We manufacture our furniture most appropriately. Also, we keep in mind to work in a way so that we generate the desired outcomes at a minimal cost. Have a look at the range of our home furniture we provide in Kharar:
Bedroom Furniture
There's none happier than a person who enjoys sound sleep. However, to enjoy a night of peaceful sleep, you need to ensure your comfort. For this, we manufacture beds and provide you comfortable mattresses that assure you full comfort during your sleep. At us, you get beds and all the related bedroom furniture in different sizes, texture, and design of your choice.
Dining Furniture
Our dining table and chairs allow you to have a happy family meal at your place. We manufacture a top-notch range of dining room furniture. Moreover, you get chairs that help you maintain a correct posture while you have your food. You can choose from a large variety of trending dining furniture.
Living Room Furniture
Our range of living room's furniture includes:
Sofas
Height-Adjustable Seating Chairs
Tea/Coffee Table
Study Table
Telephone Stand
Wooden stand for speakers/home theatres, etc.
TV cabinets
Desktop Table
Besides these, we can manufacture any furniture fittings you wish to have at your residence.
Why Choose Alfa Furniture?
Our experience and top-class services make us the most reliable home furniture dealers in Kharar. We use the best quality wooden material and branded paints to deliver you a product that speaks for itself. Furthermore, we offer all-time support to our customers. Alfa furniture gives you a warranty of year in case of any manufacturing defect from our side. On the whole, we deliver the home furniture that pleases you and everyone who visits your home.
Thus, if you wish to buy home furniture from the Best Home Furniture Dealers in Kharar, come to us! You can get in touch with at our address listed below:
Contact Information
Name – Alfa Furniture
Address – RUHANI INDUSTRIES (P) LTD., Plot No-38, Industrial Area, Phase 1, Panchkula, Haryana-134102
Phone number – +91-9988305627