How to Decorate Living Room – "The living room should be a place where one feels totally at ease – temple of the soul".
A living room is a place where you get to spend quality leisure time with your family and near ones. It's a room at your residence used for relaxing and socializing. Caring for your living room's decor is important for everyone. Anyone who visits your place judges your personality and living standards by analyzing your room decor. Thus, to leave the best impression, you must decorate your living room perfectly. Reading below, you will find easy tips on How to Decorate Living Room.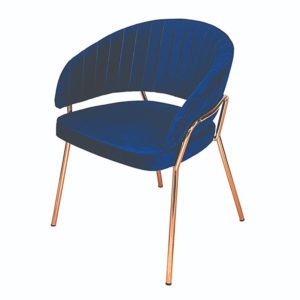 Finding the perfect idea for decorating your living room is always a challenging job. There are multiple ideas available online. Moreover, room decor trends keep on changing regularly. Thus, you need to figure out a solution that'll gift your room the desired appearance. Plus, it should also fit within your budget. Therefore, we present to you a list of the Top Budget ideas to decorate the living room.
Importance of Decorating Living Rooms
The living room is the most important in your place. Generally, it is where you spend time and collect memories with your guests, relatives, and friends. Furthermore, the style and interior decors of your living room reflect your personality. The choice of furniture, curtains, and other accessories in your living helps a person get familiar with you and your lifestyle.
Thus, it is always recommended to focus on the ambiance of your living room. Secondly, the room's interior must comply with the latest decor trends. However, it's best to go for an alternative whose trend is less likely to get outdated. Check out our Tips to Decorate Living Room listed below:
Select the Best Mood Uplifting Colors
The color of your paint walls plays an integral role in your living room's appearance. It's a scientifically-proven fact that the wall colors impact emotions and behaviors. Hence, be wise while you choosing the right color combination for your living room's walls. Opt for colors that please everyone. According to experts, the brighter and lighter color, the more happy and optimistic it will make you feel!
Glorify the Surroundings Using the Best Furniture Fittings
The most important thing to focus on if you wish to uplift the standards of your living room is furniture. Choosing the right furniture and arranging the same is one of the biggest challenges faced while decorating a room. For this purpose, you need to look for reputed furniture manufacturers who'll offer you the latest designs. Besides this, you must focus on the room's curtains and carpets and ensure that they comply with the furniture.
Lighten the Room Well
Lighting is another factor that cannot be ignored while decorating a living room. One should always make sure that every corner of the living room is getting enough light. Plus, don't block the windows and arrange the furniture in a way that the room remains well-ventilated and lightened naturally. Also, there are multiple options for decorative lights, table lamps, overhead chandeliers, etc. that'll help you with the same.
Add Life to the Living Room
Don't keep your living room's walls empty. You can buy a cool painting, scenery, or hang a collage of you and your dear ones' photographs. Also, you can place some valuable memory collections like children's artworks, family events photos, etc. Secondly, decorate your room using green plants or succulents. Doing so will enhance the visual breathability of the room and make it appear more attractive.
Conclusion
Lastly, never ignore the challenge of area rugs. They can have a great impact on the living room's overall looks. However, the most important role in decorating a living room's decor is of the furniture used in it. The sofas, study tables, TV stands, coffee tables, dining tables, etc. never fail to catch the attention of an individual who visits your place. Thus, to decorate your living room with the world-class furniture range, Contact Alfa Furniture now!