Modular Office Furniture Dealers in Mohali – With the advancement and progression in every sector, office interiors are also evolving brilliantly. Alfa Furniture is serving different organizations for being the best office furniture manufacturer and dealer in Mohali. We are having the most prestigious office furniture designs which you can get access to with very low investment. Fortunately, you can shop for office furniture products online with us. And come to know why Alfa Furniture is the top modular office furniture dealers in Mohali.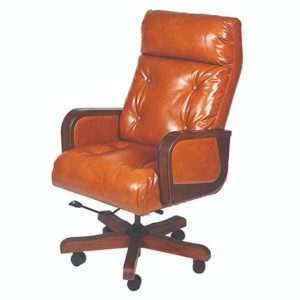 The Tricity is full of office set-ups and that's why considered as the employment hub. Then it is quite obvious that these organizational set-ups will look for the most durable interior of their offices. Modular furniture is really high on demand these days. The reason being a number of benefits attached to the product. Luckily you can get access to the best modular office furniture designs in Mohali with Alfa Furniture.
The indispensable accessory of every office is its furniture. Because on one hand it is necessary and is an amazing factor to make your employees more productive on the other hand. Modular furniture comes with a lot of perks with it. And these perks are enjoyable when you are able to deal with the best Modular office supplier of Mohali. You can choose Alfa Furniture to get amazing modular furniture to beautify your office.
Make Your Office More Advanced and Beautiful with Modular Furniture
The way we humans are evolving, our furniture designs are also seeing tremendous evolution so far. Now it is not only a chair, table, and almirah which are enough for a workplace. Amazing and innovative furniture designs are enhancing the beauty of any workplace nowadays. Because that adds value to the office environment.
Modular furniture is a modified furniture design which is tailor-made and is amazingly flexible. These furniture designs are efficient in performing its target function in the most mesmerizing manner. Fortunately, you can order and purchase modular furniture in Mohali at best prices with Alfa Furniture. You can go through the list of benefits of using quality modular furniture.
Modular furniture is less expensive.
Light and easy to move.
Don't occupy much space.
Easier and safer handling.
Highly flexible and versatile in nature.
Eco-friendly too as avoids furniture residuals.
Creates brand value in the market.
High employee engagement and productivity.
Comfortable furniture designs.
Usefulness for creating a healthy work environment.
Demand for Modular Office Furniture in Mohali
People are eagerly giving efforts to making their offices beautiful as their homes are. Because believe it or not but the healthy and comfortable environment is really fruitful in terms of productivity and success consequently. Undoubtedly there are a number of office furniture manufacturers available in Mohali region but are they all having these super modular furniture designs. In addition to comparing the quality perspectives, you also need to scrutinize the modular office furniture price list.
Every office owner is trying to pick up the best interior decor for their office. Because the standardized set of furniture will not only make your office look beautiful buy will also delight the visitors or customers too. Therefore the demand for office furniture manufacturers and dealers in Mohali and in every other area is high. You should be thankful that your search has driven you to exactly the right place i.e., Alfa Furniture.
What Qualities Make Alfa Furniture the
Best Modular Office Furniture Dealer in Mohali

?

There is huge competition in every sector nowadays. Likewise, you can see the same scenario in the furniture industry. But the more advanced and utilitarian your furniture products will be, more successful and lucrative benefits you are going to enjoy. Alfa Furniture is doing a tremendous job as a topmost modular office furniture dealer in Mohali. And luckily not only in Mohali, but you can also get access to our quality products in other cities of India too.

We are a furniture manufacturer whose first and foremost aim is to produce a quality product. And next is to deliver it with excellence. Customers are seeking such quality furniture products which can come up with long-term benefits. In order to make it more convenient for you, we are here with qualities which will convince you better to buy modular furniture for office in Mohali with Alfa Furniture, you can check them out.
Skilled and experienced manufacturing staff.
Use of quality raw material.
Innovative and creative furniture designs.
Reasonable and affordable pricing strategies.
Authentic furniture products and prices.
Advanced infrastructure.
100% assurance with durable furniture.
Timely delivery.
All-time customer support.
Satisfactory and delightful customer services.
Therefore you can trust us for being the #1 modular office furniture dealer in Mohali. Because we assure you with the most astounding furniture quality, designs, and services available at fair and equitable prices. You can also contact us to get modular office furniture in Chandigarh and Panchkula too. Because we are topmost office furniture manufacturer in Chandigarh. So grab the best furniture deals with us and then enjoy all long-term benefits attached to these furniture products.