Tips to choose living room furniture – Living room is a space you welcome guests and feel relax. So, the idea of renovation or creating the living room is nowhere. Here, we've come with tips to choose living room furniture. For any query call us at 9888405627.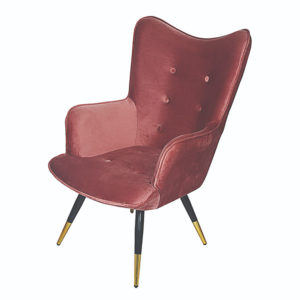 While picking the living room furniture, make sure that you prefer quality over beauty. As you're going to stay with it so it is a must to survey the furniture comfort. But How to choose furniture that goes together? For this, read the following article and following the tips. Scroll down.
Tips to choose living room furniture
Be real while choosing furniture for your living room. Because it is a place, where you spend most of your day, to relax. So, let us inform you about the living room furniture buying guide. So that whenever you come home after a busy day, you'll find a place to relax on.
Start with the aura
While planning the furniture placements in your living room you need to be sure enough with them. Think of how furniture will be placed inside the room and how will they define it? Well, it's a hard task though but necessary. Whatever furniture piece you place in your living room, it must have some work to do.
But how does it feels? What texture does it give? Which shape fits in perfectly? Such questions appear in all. So, identify the way you want and narrow down your determination pics relevantly.
Pick up the piece that creates your admiration.
If you want to feel cozy, prefer soft fabrics, warm color, and gentle lightings.
Or if you wish for an unlifted room then pick up the sharp line to decorate it along with sofas.
In which, few metal and marbles augment will add an attractive vision without over-filling.
Measure the room
Do the math and measure the space where furniture going to stick. For this, create a highlighted sketch on the piece of the paper. Further, plan the furniture queue by using your plana and draw as you wish it could be. Consequently, this will lead you to the picture of feeling to appear shortly. Additionally, don't forget the space you leave and the comfort you need.
Discuss the color
Color put feeling to describe and live happily as it can bring a lot to space. Further, working out the color scheme, the set of colors that you use can make your mood get right. So, choose accordingly.
Pairing neutral color like white, or brown with bright pops gives a mid-century mood.
Warm colors like yellow, red, and orange will give a cozy and personal feel.
Cool colors like blue and green add a calm feeling to the room.
Create furniture arrangements
What kind of activities you usually do in your living room? Well, it's obvious to think so that you can plan. Because the furniture arrangement is essential to think before. This has a huge impact on which piece you'll place in the room. For example, the television, table, cabinet, sofa, storage bench, Almira, etc. When such things are placed perfectly. You're likely to get appreciated every time spending moments in the living room.
Pick a perfect fabric
Deciding for the unique fabric adds the texture of a higher level than that of colors can not do alone. Think to have a night with sleeking couches made with fabric. They not just makes your mood cozy but create comfort deeply. Importantly, never judge the comfort of couches.
It is a piece of furniture where you spend your time often. Besides the bed, couches hold a personal significance in your living room and bedroom as well. Moreover, the luxuriously upholstered couches work in comfort and attraction. Such as leather,
Leather is easy to style and is a popular fabric for the couch.
Leather has perfect backdrops and contains unique qualities itself.
Select high-quality pieces
Never fill the living room with useless furniture. It defines your room worthless. So, pick the right material with good quality. Good quality material is a great investment in the living room. Importantly, not select the furniture by how it looks instead of selecting comfort and durability.
As furniture quality goes for long, it'll hold the moments for long. However, higher-quality pieces cost more but worth it. Material like wood, leather, metal, glass, steel, plastic, etc. But unlike the wooden material are always demand first. In which oak woods are stronger than pine.
Do not overfill
Choosing furniture for your living room depends on your mood that you'd like to see every day. It depends on the space to leave and create it between the furniture. But when you overfill your room, you make it congested. Imagine you come home after a hard day and want calmness but receive hustle-bustle. Well, this spoils your mood badly.
Hence, whenever you a new piece of furniture, decide to place them by giving gaps. Gaps must be between the furniture and between the wall and the furniture. Also, always maintain its shape and color that suits your room.
Conclusion
The aforementioned buying living room furniture tips will lead you with better guidance. As furniture defines your personality so it must be in good quality to go longer.