Wooden Furniture Franchise in India – Come, get the wooden furniture franchise in India with Alfa Furniture and enjoy the business profits with us. The only option which assists you with the profitable and risk-free business environment is franchise opportunities. In addition, the benefits become enhanced when you are choosing a brand to get the best franchise opportunities and the future growth for that business opportunity. You will come to know why you to go for the wooden furniture franchise business in India.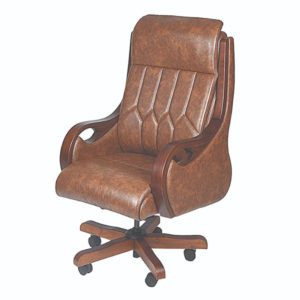 Due to the emergence and growth of more and more franchise business opportunities, investors are seeing higher profitability in it. Therefore major preference is given to becoming a franchise associate with top brands. If you opt for wooden furniture franchise business opportunities in India, you are showing your intelligence here. Because it is quite obvious that this business will never be going to see a decline in its overall product cycle. Instead, it will grow even more with the new advancement in the designs and quality.
Therefore it depicts that the scope of furniture franchise business in India will be delightful for sure. And when you are associating with India's leading furniture brand, the benefits will be at its maximum. Alfa Furniture is the one which can be an optimum solution in this context. Because customers are highly satisfied with the furniture quality we deliver and the way we serve them. Consequently, several franchise associates are happily enjoying our modular furniture franchise opportunities through India.
Innovative Wooden Furniture Products at Alfa Furniture
Nowadays, business firms and organizations are earning high. But only a few are able to manage the business operations well. The major thing which creates opportunities for a firm is the quality of the products. And Alfa Furniture is doing that excellently. Our quality is making us rank as the best wooden and steel manufacturer and dealer company in India. Luckily, this has become possible with the help of quality manufacturing unit and impressive customer handling skills of the Alfa team.
Consequently, you will not be able to resist yourself to become a returning customer of ours. Even if you are planning to become our franchise associate, this is useful information for you. So that you are here looking for the best wooden furniture and home decor business opportunities in India, you need to know all about your franchise potential franchise company. Therefore below mentioned are some features of our manufacturing unit which you can go through.
Skilled and experienced team.
Research and development personnel.
Quality assessment at each step.
High-end raw material.
Termite safe wooden material.
Highly durable furniture products.
Highly advanced and safe furniture designs.
Manufacturing keeping in mind the safety and comfortability of the customers.
We can add some more here, but we have mentioned only major one. Therefore these all are the reasons which make us the best wooden furniture franchise company in India. Rest the decision is yours whether to associate with a brand or to pick any random dealer.
Explore the Benefits of Furniture Franchise Business with the Top Furniture Brands
Home decor and furnishing business in India is the best opportunity you can get. Because the earnings are high with  tremendous growth rate. You must surely look for the furniture franchise business benefits and then will decide what to do next. Because this is necessary to go through before starting your wooden furniture franchise business.
Alfa Furniture will assure you with all these benefits and many more additions we will make to below-mentioned benefits. Because we excel at providing the best wooden furniture showroom franchise in India and the benefits enjoyable with a top furniture franchise company will be as follows.
Higher profits.
Less risk and investment.
Representing a brand.
Higher demand.
Monopoly rights.
Entrepreneurial skill enhancement.
More growth platforms.
Link building.
Scope of Wooden Furniture Franchise Business in India
Who will be the only one who doesn't want a high end and quality furniture around them? For sure, no one will. Especially you always put your efforts to make your house look beautiful with a lively furniture and other accessories. Several other fields are in demand for quality wooden furniture like conferences, marriages, and other one time occasions.
In addition, you can see the end number of office setups in your area and throughout the country. The major thing which is behind that evolution is industrialization. Consequently, this is also increasing the demand for sophisticated furniture designs. The customer base is more which you can address with the best furniture products. Therefore, you can choose the top furniture manufacturer and supplier in India and get the best wooden furniture shop franchise.
Become a Franchise Partner with Alfa Furniture
We have acquainted you with the maximum information you need to start your wooden furniture franchise showroom in India with Alfa Furniture. Now we will add some more qualities of us here which makes is the #1 furniture supplier in India. Kindly scroll down.
High end and sophisticated furniture.
Follows the legal business rules and regulations.
Products manufacturing with high-quality standards.
Assured long-term and durable quality furniture.
Attractive and eye delighting furniture designs.
Higher brand value.
Higher customer support for customers.
Marketing support for franchise holders.
Best monopoly rights.
Higher work opportunities and growth platforms.
Now we assume that you must be convinced with this whole information and ready to own a wooden furniture showroom franchise from Alfa Furniture. Therefore, hurry up to be the first one in your area to enjoy the best furniture franchise opportunities in India.
Where can you Get Furniture Franchise in India from us?
Finally now with all the necessary information about Alfa Furniture as the best furniture franchise provider in India, you need to know the locations also where you can get the business opportunities from India's #1 furniture online store i.e., Alfa Furniture. So we are open to all the locations and mentioning all below.
Andhra Pradesh.
Chhattisgarh.
Himachal Pradesh.
Bihar.
Meghalaya.
Assam.
Uttar Pradesh.
Haryana.
Arunachal Pradesh.
The list is too long that's why we are mentioning it here for your convenience. The other locations include Gujarat, Tamil Nadu, Goa, Jammu & Kashmir, Karnataka, Jharkhand, Kerala, Madhya Pradesh, Manipur, Maharashtra, Nagaland, Mizoram, Odisha, Sikkim, Punjab, Rajasthan, Telangana, Uttar Pradesh, Tripura, Uttrakhand, and West Bengal. In addition to these 29 states of India, you can apply for wooden furniture franchise in union territories of India which are listed below.
Puducherry.
Delhi.
Andaman and Nicobar.
Lakshadweep.
Dadra and Nagar Haveli.
Chandigarh.
Daman and Diu.
So here you get the chance to associate with the top furniture franchise brand in India. So what are you waiting for? Come and enjoy dealing with us.