Ergonomic Chair Dealers In Chandigarh
Ergonomic Chair Dealers In Chandigarh – The owner of an organization is always willing to keep their employees happy and comfortable. Because a happy employee is a productive employee. Your quest for the best ergonomic chair dealers in Chandigarh is depicting well that you care for the people who work for you. The problem is not to get a furniture shop in the Tricity area. The real concern arises when you are hankering for superior quality. So let us tell you that you have come to meet the best ergonomic chair manufacturers in Chandigarh i.e. Alfa Furniture.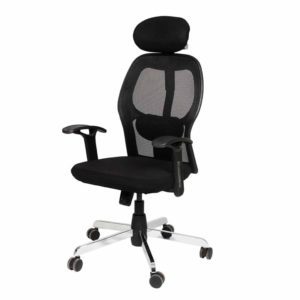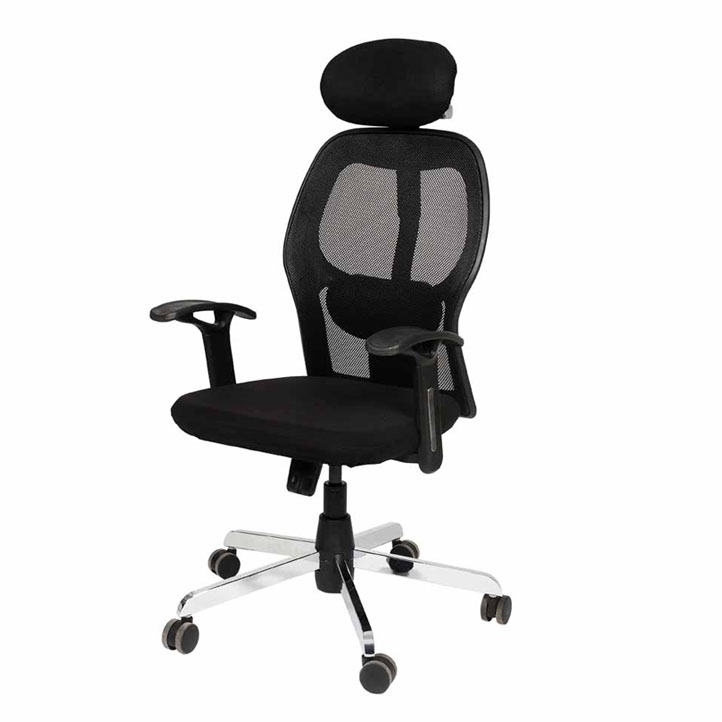 Chandigarh is not only famous for its tourist attractions and cleanliness but is having extreme promotional space for the academic and professional sector. Majorly there are end number of offices here which are providing excellent employment opportunities. Furniture has always been a part and parcel of office setup. And Alfa Furniture is successful in identifying the actual need of these offices. And therefore serving the market as the top ergonomic chair dealers in Chandigarh.
What Makes Alfa Furniture the Best
Office Furniture Suppliers in Chandigarh?
No one can deny the importance of furniture whether it's your home, workplace, any other location. Quality furniture can not only comfort you but yes it can just lighten your mood. Such vibrant and amazing designs for modular office furniture in Chandigarh which can refresh your mind in seconds are available with Alfa furniture.
Alfa Furniture has become a brand in the whole Indian furniture market. The only reason for this extreme success is a higher focus on quality and clear understanding of customer affordability.
Identifying your customer needs is the biggest task to crack and we are able to do that appropriately. The major reason you can trust us for being the best ergonomic office chair dealers in Chandigarh, Mohali, and Panchkula is we take the responsibility of our furniture products. As we are manufacturing them at our production unit with premium quality material to withstand longer. Our qualities for being the #1 ergonomic office chair manufacturer in Chandigarh are listed down, have a look over them.
Certified organization.
Best quality raw material used for furniture manufacturing.
Skilled labor.
Highly advanced manufacturing unit.
Creative and innovative furniture designs.
Customized products too.
Highly comfortable and relaxing furniture.
Long withstanding quality.
Ergonomic Chairs Available at Alfa Furniture
Providing variety even in ergonomic office chairs make us the best furniture shop in Chandigarh. The professional organizations are not hundreds in number but are in thousands. And Alfa Furniture is the one to rule this market for serving the maximum set of customers.
Not only in Chandigarh but if you are seeking to own office furniture in Mohali and Panchkula too, we are ready to serve you with the best of our furniture deals. You can get every type of office furniture with us i.e., workstations, chairs, tables, cabinets, sofa. But specifically, if you want to explore the ergonomic office chair range at our store, here are the options.
Director series.
Manager line.
Sleek chairs.
Office visitor chairs.
MD series.
Office revolving chairs.
Why Alfa Furniture is a Wise Choice for
Ergonomic Chair Dealers in Chandigarh

?

Now even after going through the manufacturing unit and product variety qualities of Alfa Furniture, you need some more assurance, go ahead. Being the best office furniture manufacturer and supplier of Chandigarh, it is onerous to match up the quality and service expectation standards of our customers.

Don't you worry about the affordability, you can check the Alfa Furniture price list. And then you will find that this is the best furniture store to get ergonomic chairs in Chandigarh. Let us confront you with some more delights of dealing with Alfa Furniture.
Top office furniture manufacturer in India.
#1 ergonomic furniture store in Chandigarh.
Premium furniture designs.
Comfortable and eye delighting office interior furniture.
Most reasonable office chair price in Chandigarh.
Durable products.
Online availability.
Reasonable prices.
Timely delivery of products.
Supportive customer service team.
So we hope this would be really helpful to reach a decision for finding the best ergonomic chair dealers in Chandigarh. You need to contact us to proceed further for the purchase of the ergonomic chairs and to enjoy the best furniture quality and deals in Tricity. Below given are the contact details, follow them.
Contact us
Name – Alfa Furniture
Address – Plot No-717, Industrial Area Phase 2, Chandigarh.
Phone number – 9888405627.