Ergonomic Chair Dealers In Mohali – Want your employees to love spending time at their workplace? Looking for some best interiors for your office? Then Alfa Furniture is the right place you need to visit once. We are having all sort of ergonomic furniture available at our store. And we can accommodate you for as the best ergonomic chair dealers in Mohali. Because people love our chairs for being highly comfortable, sturdy, and affordable. Keep moving further and you will get more convinced for trusting Alfa Furniture for being the best ergonomic chair manufacturer and dealer in Mohali.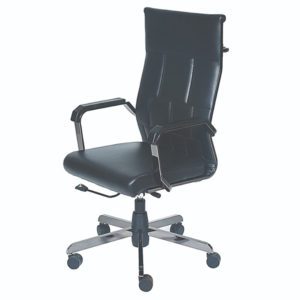 Mohali is one of the beautiful cities of Punjab which is emerging prominently as a commercial hub. Major of this commercial sector comprises of IT hub. So these IT organizations will surely look for a comfortable as well as reasonable furniture. Because the comfort of the employees is really important as they spend almost the whole day out there. Ergonomic furniture suits the requirement well in that case.
Fortunately, there is no dearth of ergonomic chair dealers in Mohali and we all know that quite well. But the quality of these chairs is what matters while buying them. You cannot get the quality assurance from all the dealers you find in the market. Alfa Furniture has set a benchmark for the quality furniture in Tricity.
Why Ergonomic Chairs are the Best?
The study of employees efficiency in the work environment is what we call ergonomics. Believe it or not but yes, furniture contributes a lot to the beauty and ambiance of a place. Specifically, in an office setup, chairs are must and specifically the comfortable one. Employees will love to work there where they find really a snug environment.
Among different office furniture types, chairs hold the number one place in terms of demand and importance. Because working for around 9-10 hours in completely an uncomfortable environment is a bit difficult. It affects productivity to a greater extent. Ergonomic chairs are best-designed seating arrangement which is popular for its cozy features. There are a surfeit amount of benefits attached to ergonomic chairs. But to know them, you need to scroll down here.
The chair is adjustable. You can adjust the height of the chair conveniently.
Armrest increases the ergonomic chair's comfort feature even more.
You can revolve the chair in whatever directions you want.
Mesh back feature of these chairs makes them best for your sitting posture. This is quite comfortable for lumbar areas and keeps your back erect.
Padded seating is much more cozy for working long hours.
Helps in increasing the productivity of the employees.
Creating positive and active vibes throughout.
Creating brand worth for being best at employee care.
Ergonomic Chairs at Best Prices in Mohali
The demand for office furniture specifically ergonomic office furniture in Mohali is high. Therefore many firms are existing there in the market to cater to that demand. But choosing one among them all is really a task of greater ambiguity. If you want to connect to a brand in that sector, Alfa Furniture is the best modular furniture manufacturer in Mohali, Chandigarh, and Panchkula.
Alfa Furniture is India's top furniture store where you can get chairs, tables, sofas, cabinets, and workstations for your workplace. We provide the best office interiors in Tricity. And specifically, if you have the plans to relish our best ergonomic chair deals in Mohali, we are all set to serve you. Following are the choices you can opt for.
MD series.
Office revolving chairs.
Manager line.
Sleek chairs.
Office visitor series.
Director series.
What Makes Alfa Furniture the Best
Ergonomic Chair Dealers in Mohali

?

Excellence in quality and services is what makes an organization grow. Alfa Furniture is having an X-factor in both these contexts. In addition to these qualities, there are several other delights which we offer. We are a team of skilled creators who manufacture the best-customized office furniture.

The manufacturing unit is equipped with the latest advanced machinery. The records show that the customers who are dealing with us have never been disappointed for their purchase. Enumerating below the major reasons to trust us for being the best ergonomic chair manufacturer and suppliers in Mohali, check them out.
100% quality assurance.
Sturdy and comfortable ergonomic furniture.
Best office furniture shop in Mohali.
Use of best raw material in manufacturing furniture.
Creative and innovative furniture designs.
Reasonable pricing for every product.
Online availability.
Delightful customer services like on-time delivery, after sale services, warranties, etc.
In addition to the aforementioned perks, we are proffering much more. But for that, you need to contact us and explore the deals available with us. We can serve you for enhancing your office aura completely. So connect to us for relishing the perks of dealing with the best ergonomic chair dealers in Mohali.