Home Furniture Manufacturers in Mohali – Want to ornament your home with the best interior designs? Hunting for the best home furniture manufacturer in Mohali? Creating a brand worth with our magnificent set of furniture is what we at Alfa Furniture are actually known for. And contented services are acting as an icing on the cake for the success we are enjoying. You will acknowledge it in further information that why Alfa Furniture is the topmost home interior furniture dealers in Mohali.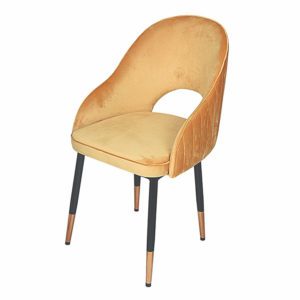 In addition to the colossal growth in the office furniture manufacturing business, we are here to match up your home furniture demand too. Yes, your favorite furniture shop in Chandigarh, Mohali, and Panchkula has come with mind-blowing home furniture designs for you. You can see the creativity and innovation clearly in these products. Therefore a top trusted brand for being the best home furniture showroom in Mohali. Overall get ready to enjoy the compliments for your new furniture.
The ecstasy of Having a Quality Home Furniture
Believe it or not, but yes, quality furniture can bring another level of happiness and contentment for you. Furniture has always been on the top in the list of home accessories. And more beautiful this accessory is, more positive will be the aura of your home. People have understood the importance of furniture. That's why you can notice that even the offices, theatres, eating hubs, malls, are preferring to equip their place with the most dynamic and eye-delighting furniture.
So if people are doing that much to their professional space, why cannot you try it for the most lovely and favorite place of yours i.e. your home. Embellish your hall, bedroom, kitchen, and dining with the best furniture accessories. We are going to decide the best home furniture for your homes. Let us acquaint you with some of the top perks of installing premium home furniture, scroll down to know.
Refreshes mind.
Stress-reliever properties.
Creating eye-delighting ambiance.
Increases your worth.
People love visiting your home.
Comfort at its best.
Don't need to spend very often.
Productivity will be high with comfort.
Comfortable seating, and sleeping routine.
Demand for
Home Furniture Manufacturers in Mohali
Mohali is the commercial hub of Punjab and people are settling up here. More and more people are joining the city for either work purpose or study. And many are buying their own houses or flats in here. So all of them are seeking a quality home decor store in Mohali.
There is no dearth of furniture dealers in Mohali as the furniture market in Mohali is in almost every sector. You can also get the furniture wholesale market in Mohali for home furniture. This prevalence of furniture showrooms in Tricity is due to higher demand. But only a few dealers are there who are having actual dynamic furniture products. Alfa Furniture is a brand which is having prowess over this market.
What Makes Alfa Furniture the
Best Home Furniture dealers in Mohali

?

If you are a manufacturing firm, the first and foremost thing which decides your success is the quality that you manufacture. And if you fail at doing that no matter how good your services are, the business will suffer in losses. But fortunately, we at Alfa Furniture are relishing the lucrative profits from the past many years due to being the top furniture shop in Mohali, Chandigarh, and Panchkula.

We are not just simply manufacture, we have a complete set of the skilled team which ensures the quality from the very beginning till the consumer. Here are some specific convincing qualities which can build your trust on us for being the best home furniture manufacturer in Mohali, go through them.
Legal entity and legal business operations.
100% quality assurance.
Use of best durable raw material.
Sturdy and long withstanding quality.
Creative and dynamic designs.
Highly advanced infrastructure.
R&D and quality management team.
1-year warranty for any manufacturing defect.
Reasonable prices.
Pleasant customer services.
So these are some of the considerations which you can take into account for choosing us to get premium home furniture at best prices in Mohali. We are always ready to help you in case of any problem with the product or for any other query. So adorn your home with the best home interior furniture supplier of Mohali i.e. Alfa Furniture.
Contact us
Name – Alfa Furniture
Address – Mohali
Phone number – 9888405627