Modular office furniture in Chandigarh- Installing modular furniture at office adds a lavish look to your workplace. The Modular furniture is the classy and magnificent style of furniture it provides required peace to the work and adds assistance to the office interiors. Alfa furniture provides the best quality modular office furniture in Chandigarh, Mohali, and Panchkula. The designs and quality of our furniture are superlative and upscale. For more information, you can contact us at – 9888405627.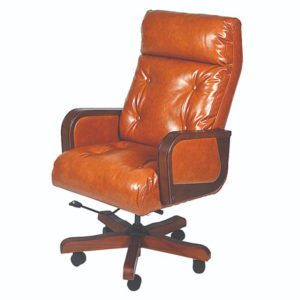 The Modular furniture is classy in style and adjustable, it can be easily switched to accommodate. Because it enhances the aesthetics of the office's interior space. This kind of furniture not only looks good but is also flexible and presents an excellent impression of the office.  In addition, it changes the dynamics of the work environment.  If you are also searching to buy the best modular office furniture in Chandigarh than no other option is better than Alfa furniture.
Modular Office Furniture in Chandigarh
Office furniture must be of good quality and upgraded glass as it not only looks classy but also provides comfort to the employees and impress the visitors as well. Therefore to invest in good modular furniture is the wisest decision and will change the entire look of your workplace.
The city is full of different quality products and services. Similarly, you will find different modular furniture manufacturer and suppliers in Chandigarh. There are options available for you in the furniture market industrial area Chandigarh for every kind of interiors for your workplace.
The question arises here is to select the best one. There is a wide range of modular items of furniture like lounge chairs, round tables in different styles and colors.  Consequently, these can be used as multipurpose furniture and provides complete comfort. In addition, it can make spread more positive vibes in your work environment.
What are the features and benefits to look into Modular furniture?
There is a wide range of modular furniture with unique designs, colors, and styles. You can select any of the design from the modular furniture store or can suggest your own designs to the manufacturers as well.
Everyone wants to give a classy look to their office and wish to renovate and replace the old furniture with the new style. Because it doubles up the value of the office. Modular furniture is quite impressive and unique.
Easily Adjustable
The best thing about the modular furniture is that these are adjustable and can be used for multipurpose. In addition, the fabulous designs and colors make it more attractive and beautiful.
Turns the workplace pleasing and attractive
The modular furniture turns the entire look of the office and makes it more unique and attractive. Because this kind of furniture can easily throw the workplace life.
Increases productivity
The unique office furniture increases productivity. Because studies show the furniture helps the employees improve team productivity, attraction and employee retention.
The growing demand for Modular Office Furniture Manufacturers and Suppliers in Chandigarh
There is a huge demand for modular furniture in Chandigarh as the city is filled with corporates, banks, companies, etc. And everyone wants to make their workplace classy, beautiful and attractive. That's why every entrepreneur searches for the best modular furniture.
Alfa furniture is the best modular furniture manufacturer and provider in Chandigarh with a very broad range of designs and colors that will thoroughly impress you. We deal in all sort of office furniture like.
Office Chairs.
Office Tables.
Workstations.
Office Cabinets.
Office Sofa.
Consequently, you can get any sort of furniture from Alfa furniture with innovative and unique designs which can make your place wonderful and stylish.
Why should you choose Alfa furniture for the best
Modular furniture in Chandigarh?
Alfa furniture is the best furniture shop in Chandigarh you can choose to enjoy premium quality furniture. We provide best in quality terms and unique and attractive designs for Modular furniture. In addition, manufacturing and whole product development team always work to make a quality product. Therefore, the customer does trust us as the best manufacturer and dealer of modular office furniture in Chandigarh, India. So luckily you can enjoy our deals to own the best modular furniture in Chandigarh.
If you wish to install modular furniture at your workplace you can switch to Alfa furniture. Because our priority is to provide our customer with the best furniture purchase experiences. In addition, another facility which you will find more convenient one is online existence. You can place your order and buy premium quality modular furniture online in Tricity.
Contact us
Name – Alfa Furniture (Modular furniture in Chandigarh)
Address – Plot No-717, Industrial Area Phase 2, Chandigarh.
Phone number – 9888405627