Office Chair Dealers in Chandigarh – Chair is the essential piece of furniture that is required everywhere but most importantly in the offices. While choosing the chairs for your office, you need to take care of several things ranging from adjustable seat height, headrest support, back tension, etc. to name a few. If you are looking for the best office chair dealers in Chandigarh then do not worry. Visit Alfa Furniture for more details, or contact us at 9888405627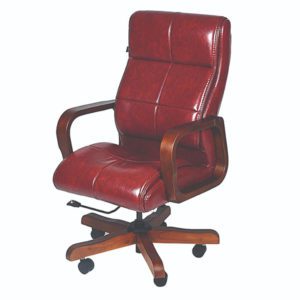 Every business owner wants each and everything the best in their firm. Office furniture is the mandatory asset of a company. For proper and smooth working, you will surely need the best quality of furniture. Even though you may not notice the effects of office furniture in an organization but it creates a very positive environment. All the quality features of the furniture you will come to know in further information. So that you are looking for the best office chair dealers in Chandigarh, we are having that option for you also.
In order to buy the best quality office chair furniture in Tricity, you can choose the way to contact us as per your convenience. You will get an instant response on mail (alfafurniture377@yahoo.co.in) and there is our customer support team ready to help you anytime on-call (0172-5066363, +91-9988305627) also.
Quality Manufacturing Unit at Alfa Furniture
"Rome was not built in a day". The same way you cannot achieve the greater things in a single day. Alfa Furniture is now ranking in the list of top office furniture manufacturer in India as well. All these dreams come true because of the team hard work and quality prioritization. Different companies implement different strategies for their business. The most crucial part of any business is the manufacturing unit capacity.
The more you excel at that step, further efforts are having a very low need in the business then. Because quality is what the customer demand for. Here are some specific manufacturing unit features of Alfa Furniture, kindly go through them.
High-quality raw material usage.
Topmost new technology and machinery used in manufacturing unit.
The skilled and experienced workforce is making the best quality and efficient products.
Quality standard check at every step to remove the mistakes there and then.
Very less production of faulty products.
The safer work environment for workers.
Maximum value addition steps.
Attractive features in the furniture products.
The product development team at the backend to keep innovating the product.
Need for
Office Chair manufacturers in Chandigarh
Office chairs are the most significant furniture type which every organization must be equipped with. Because the employees will need to sit somewhere in order to work properly. But keeping in mind the chairs for only sitting purpose must not be there. Making them comfortable is what you think of while purchasing the office chair furniture for your staff and office. In addition, chairs are not only for the employees only, but visitors from outside will also analyze the work environment out there in your company.
You must be well versed with the business growth in Chandigarh, the business setups buildings are also increasing consequently. These companies will need chairs for their employees to work comfortably. Every business holder wants to buy the best chair furniture to create the best environment which will be helpful to improve productivity. In addition, they will also expect the durable factor in that office chair furniture. Because no one will want to make a purchase again and again. Therefore, the demand for the best office chairs and office chair dealers in Chandigarh is high. But the opportunity is there for only the best quality furniture manufacturers.
How is Alfa Furniture
 top Office Chair Suppliers in Chandigarh?
After reading so much of information about Alfa Furniture, you must have to get the reasons for choosing Alfa Furniture for best office chairs in tricity. Alfa Furniture is the brand name in the Indian furniture industry. We have the quality range of products which you can buy as per your requirement and pockets. Therefore, you can choose us for the best modular office furniture in Chandigarh.
Our company possesses different qualities in its products and services as well. That's why coming to the top office chair manufacturer and supplier company. Here are some of the major characteristics which you can through by scrolling down.
Quality production process.
Legal manufacturing practices.
Experienced working staff with the best skills.
Most attractive and impressive chair furniture available.
Highly durable chairs at reasonable prices.
Quality control team.
Franchise opportunities are also there in Alfa Furniture.
Now your query must be clear about which is the best office furniture manufacturer and dealer in Tricity and in India. Because the aforementioned features or qualities of us explains as well as a top office furniture dealer company in Chandigarh, Panchkula, and Mohali also. So to make a healthy deal with us, below given are our contact details, go through them.
Contact Details
Name – Alfa Furniture (Office Chairs)
Address – Plot No-717, Industrial Area Phase 2, Chandigarh.
Phone number – 9888405627