Office Furniture Franchise Business In Haryana – After providing franchise options in different states of India, we are here now with the best office furniture franchise business opportunities in Haryana also.  Alfa Furniture is having its operations all over India. Because of more demand and popularity of our office furniture products, we are giving different investors the opportunity to join us and play the distributor role. In addition to it, we are being recognised as the top office furniture company. Therefore, it will lead you to work with the top office furniture franchise company in Haryana.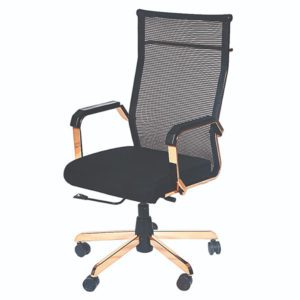 Haryana is progressively leading in the race of becoming a beautiful state with better work opportunities. As the government and different private authorities are setting up their business offices in Haryana and consequently increasing the employability. Office furniture is one of the major necessity of an office. In addition to being a mandatory feature of an office, the office decor also adds up value to the office. We are selling the best quality office furniture with more durability. That's why leading the market in office furniture distributorship business in Haryana. 
Advantages of
Office Furniture Franchise Business
We all know that office furniture is a basic need of an office. Therefore the demand is quite obvious for office furniture. Office furniture is that product which is having great demand at present and will be in future also. If you are investing in the office furniture franchise business, the advantages you will be having are under given
With the increase in entrepreneurial projects either by the government or by the private sector, is leading to increasing the demand for office furniture.
In addition, you will need to make a smaller investment in a franchise business. You can get the office furniture franchise on a smaller investment. Then it depends upon you whether you want to increase the investment in future or not.
A franchise business will lead you to get franchise rights of using the company's brand name, business model and several other things. It will make you represent a brand in a particular location.
The company will get the benefit of expanding its business and reaching up to the needy one and franchise partner will get the growth and earning opportunities.
Less risk is there for a franchise partner. Because he/she will just act as the distributor for the company. But risk can be there if you are not able to generate sales.
Franchise business will let you enjoy the monopoly rights. Monopoly rights are those which you will avail by selling a particular high-quality product in a particular region. Consequently, there will be less or negligible competition.
The benefits will be more when you are joining a top office furniture franchise company. Because your products will attract the customers and consequently the sales will be more.
Demand and Availability of 
Office Furniture Distributorship Business in Haryana
An office is a formal set up for running out the different business operations and office furniture is the one which will let these business operations run smoothly. More comfortable your employees are, more will be the output in business. Alfa Furniture is providing the best quality office furniture and that's why is in great demand in the market. Our products are having a lot of attractive features. Out of different office furniture manufacturer companies, Alfa Furniture is having the most attractive furniture as well as office furniture franchise opportunities.
And if you are looking for the office furniture franchise opportunities in Haryana, our franchise opportunities will be available in the different places of Haryana which are
Panchkula.
Ambala.
Yamunanagar.
Kurukshetra.
Kaithal.
Karnal.
Jind.
Panipat.
Other districts where you can apply for office furniture franchise are Fatehabad, Sonipat, Sirsa, Hisar, Rohtak, Bhiwani, Charkhi-Dadri, Jhajjar, Gurugram, Faridabad, Nuh, Palwal, Mewat, Rewari, and Mahendragarh. Therefore, there are a number of locations in Haryana where you can apply for office furniture franchise.
What Makes Alfa Furniture a
Best Office Furniture Franchise Company in Haryana?
The areas where people are not able to get the good quality office furniture, office furniture franchise option can be more efficient in that situation. After seeing the wider scope of the office furniture business, people are investing more in this sector. In addition, the franchise benefits also let them indulge their self in this business. And these investors always look for the best office furniture franchise companies for starting their distributorship business. Because they are the only one who will let you earn profits.
As we are the top office furniture manufacturing company people prefer Alfa Furniture for office furniture franchise in Haryana. There are a number of qualities which makes us the best in the market and you can go through these features one by one.
Attractive and impressive set of office furniture.
Best quality products.
Reasonable rates.
Longer durability.
Brand image.
Larger customer base.
Satisfied customers.
Better work and office franchise opportunities.
Contact Us
Name – Alfa Furniture
Address – Haryana
Phone number – 9888405627