Office Chair Franchise Business in Jaipur – Alfa Furniture is having its office chair franchise opportunities in Jaipur also. So if you are looking for office furniture franchise opportunities in Jaipur, Alfa Furniture will help you out in the most desirable way. Our quality will attract you towards our office furniture products. Therefore, for best office chair distributorship opportunities, join hands with Alfa Furniture.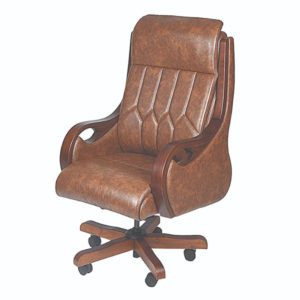 You have been looking at us from the very beginning as top office furniture manufacturer and dealer company, but now from last few years, we are working on expanding our business more. And this expansion is possible only through franchise options. It will help us by reaching up to maximum customers and will help our franchise partner to grow. With Alfa Furniture, there is more growth for you personally and for your business also.
Our customers can give you the best reviews for the quality of our products. A number of clients are happily working with us. Therefore, if you choose us for getting office chair franchise, we will make you experience the best office chair franchise opportunities in Jaipur. In order to get office chair franchise from us, contact details are there for mail (alfafurniture377@yahoo.co.in) as well as calling +91-9988305627.
Office Chair Franchise Benefits with Alfa Furniture in Jaipur
An office chair is a very important or necessary office furniture type. The more comfortable seating arrangement is there for the employees, more will they prove themselves productive. There are a variety of chairs which you can choose for your office. These varieties include kneel chairs, executive chairs, ergonomic chairs, computer chairs, office chairs etc. And the one getting a franchise for office chair in Jaipur is in the profitable zone and the benefits will be as under given.
An office chair is a necessity of any office. That's why investing in this business will be a more fruitful business for you. Because you don't need to worry about its demand.
If you are joining hands with Alfa Furniture, you will be selling quality office furniture. People trust us for the quality and it takes a lot of efforts to gain this trust.
Office chairs business will help you in getting more knowledge of the area if you have interest in the sector.
You will have to make a smaller initial investment which will further decide on your future investments.
Less risky is this business for the franchise partners.
Profitability is more because of higher demand in the market.
You will be able to represent the Alfa Furniture brand in a particular location.
Enjoyment of monopoly rights.
Monopolistic competition.
Office chair franchise business in Jaipur is having more bright future out there.
Demand for
Office Chairs and Its Distributorship in Jaipur
In Jaipur, industrialization is increasingly growing at a faster rate. As a result of industrialization, office set up is important. In addition to it, office furniture is the basic need for an office. Therefore, don't you worry about its demand. Because of increase in the number of offices, demand for office chairs as well as office furniture in Jaipur is also at higher peaks.
And if you are investing in an office furniture franchise business in Jaipur, then your decision is the best. Because office furniture business is proving itself far more profitable and most importantly the office chairs. Additionally, distributorship partners are having less risk in their business. Therefore, after finding it a money-making business, more and more people are willing to join the top office chair manufacturing companies in Jaipur.
Why is Alfa Furniture a
Top Office Chair Franchise Company in Jaipur?
In Jaipur, there are many new office setups. People get more influenced by the quality of a product. And Alfa Furniture is giving this quality aspect a priority which will automatically lead to the customer satisfaction. The quality of your products either may make you rise or may let you drown in the tight competition. We are having a very skilled workforce with excellent skills in manufacturing office furniture. An ISO certification and manufacturing under proper quality standard guidelines makes us the best in the market.
Our on-time product delivery and durable products are more impactful. In addition to it, if you are having office chair distributorship with us, marketing efforts you will need is lesser. To avail our office chair franchise opportunities you can apply in the different locations of the Jaipur. These locations are
Sanganer.
Jaipur.
Chomu.
Jamwa Ramgarh.
Phulera.
Amber.
Bassi.
Kotputli.
Other locations for where you can get the franchise for are Shahpura, Mauzamabad, Phagi, Viratnagar, and Chakshu. Therefore, it means you can apply for office furniture franchise business in almost all the Jaipur.
Contact Details
Name – Alfa Furniture
Address – Jaipur
Phone number – 9888405627