Office Furniture Franchise Opportunities in India – Office furniture franchise opportunities in India is growing at the same pace corporate sector is growing. Consequently, the growth of private sector leads the demand for office furniture. Corporate sector offices are earning as per their capacities and same way investing to design an impressive decor. The more attractive your office furniture is, more productive the employees will be. And somehow if you are not so strong financially and are interested in the business. Franchising is the best option for you. Alfa Furniture is the top market player to provide office furniture franchise opportunities in India.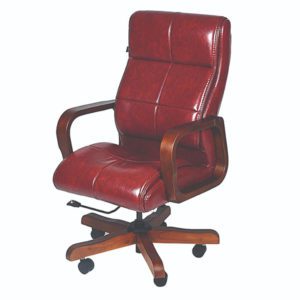 Franchising means to share the rights with an individual or group of people, for the business expansion. In this, a firm permits the liberty or rights to the franchise partner to run the company's operations in the franchise partner's area. So it is a technique which benefits both the parties or you can say three parties i.e., the firm itself, franchise partner or associate and customer. Alfa Furniture is leading the furniture market. We sell the office furniture and provides the office furniture franchise as well. As a result, numerous franchise opportunities you will get with Alfa Furniture.
If you are interested in the furniture franchise business, mail us on alfafurniture377@yahoo.co.in and for further detailed queries call us on  +91-9988305627. Our Alfa Furniture team is always ready to help you with any query and will also assist you in getting the furniture franchise.
Types of Office Furniture Franchise in India
Alfa Furniture has come into existence in 1983 and is ISO certified. We are having our key competency in serving the customers with best quality office furniture. Our company is having its operations all over the country. The quality we provide is all a customer needs. The manufacturing process goes as per the standards and norms. The types of office furniture we provide the franchise in, are
You will be able to get the franchise in office table and chair.
Office cabinets are also in our product range which you can sell in a particular area. So, the

franchise of office cabinets

is also an option for you.
There is an option for office sofas franchise in India also.
Office Workstations franchise in India is another one impressive option to sell.
There are a number of office furniture manufacturers and dealers from whom you can get the franchise from. Whosoever will enter into the franchise business will surely earn more at less risk. Alfa Furniture is the safest hand you can put your investment on.
Benefits of
Office Furniture Franchise Dealership in India
The more you see an attractive office decor, more you feel light and comfortable. Office furniture has now come with regular new advancements. You can easily see the innovative office furniture in the market as well as in the running offices. The office furniture is one of the major factors to contribute to a firm's success. The franchise dealership option in office furniture has come with a lot of benefits attached to it which you can go through by scrolling down.
The very first benefit you will get in an office furniture franchise business is a smaller initial investment which can be up to Rs 25000.
While entering into a furniture franchise business, you will be able to gain the knowledge regarding different office furniture types.
Offices set up is increasing day by day in the country and the demand is also increasing on the same level. So when you are becoming an associate with Alfa Furniture, you will earn a lot more profits.
Franchise business will help you in earning your livelihood and you will be able to earn more than that.
Monopoly competition will be there while becoming a franchise partner with Alfa Furniture.
The fewer efforts you will need to do when selling Alfa Furniture products.
More loyal customers.
Higher profits and less risk.
Why is Alfa Furniture Best in
Office Furniture Franchise Business in India?
There are different office furniture manufacturers and dealers in India. But it doesn't mean that they all deliver the quality furniture. While choosing an office furniture for your office or for the franchise business, always go for the quality first and put the cost factor afterwards. Obviously, a person will not purchase office furniture for his/her office again and again. Therefore choose the best office furniture dealer for getting the office furniture franchise. Impressive qualities we possess are
Alfa furniture is providing the best quality office furniture all over India.
Reasonable rates are there for every office furniture.
Customer support and guidance services.
Customized office furniture manufacturing.
The best franchise benefits.
Large customer base and leading market player.
Appropriate time warranties.
Highly satisfied customers.
Attractive, comfortable and impressive office furniture.
Ergonomic and modular office furniture.
Alfa Furniture is the best in providing office furniture franchise in India. It has a variety of advanced office furniture. You will get different types of office furniture like office tables, office chairs, office cabinets and many other office furniture products. We have a skilled staff to manufacture the customized office furniture. We have our existence over Himachal Pradesh, Delhi, Haryana, Bihar, Telangana, Chandigarh, Chattisgarh, Jammu & Kashmir, Punjab, Rajasthan, Uttar Pradesh, West Bengal etc. Therefore, you can apply for the office furniture franchise with us in any part of the country.
Contact Us
Name – Alfa Furniture
Address – Plot No-717, Industrial Area Phase 2, Chandigarh
Phone number – 9888405627