Office Chair Business Opportunities in India – Office setup is increasingly getting higher demand and same way office chair business opportunities in India is also increasing that demand. If you are running out of finances, you can go for the office chair franchise business. Franchise business will take a very small investment on your part and give a lot more profits than this. Therefore, whenever you feel like investing in an office furniture business in India, the best office chair franchise company we will suggest you is Alfa Furniture. We will give you the best office chair business opportunities in India.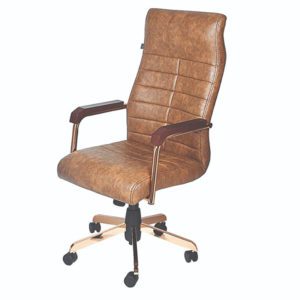 Alfa Furniture is the leading office furniture company in India. You can come to know more about its quality features only after dealing with it. We are serving our customers with the best office furniture products all over India. The furniture we, manufactures works as per the guidelines of ISO and quality standards. Our customers are highly satisfied with our products as well as our customer services.
The best office chair franchise opportunities you will get from us. Therefore, you can access those opportunities by becoming an associate or franchise partner with us. The higher returns will let you trust us even more in the long run. So if you have any query regarding how you can get the best office chair franchise in India, we are here for you anytime. For that purpose, you need to contact us which you can do either by sending us a mail on alfafurniture377@yahoo.co.in or call us on +91-9988305627. 
Types of Office Chairs at Alfa Furniture
Alfa Furniture is the top brand in India to manufacture and sell the higher quality furniture. We have a range of office furniture with extraordinary features. The office furniture products include office tables, office chairs, office cabinets, office sofas, and workstations. An office chair is a most mandatory item of the office. Where do people will sit for doing their work? To sort out that issue office chair is the best solution.
Office chairs of Alfa Furniture are the designed as per comfortability perspective. Highly advanced office chairs are there in our product list. Therefore, choose the area of your interest in which you want to invest in. We manufacture our office chairs for different purposes. Different office chair categories are
Ergonomic chairs.
Kneel chairs.
Executive chairs.
Conference chairs.
Petile chairs.
Mesh chairs.
Guest chairs.
Computer chairs.
Stacking chairs.
Task chairs.
Stools.
Perks of
Office Chair Franchise in India
In India, the private sector is increasing its operating area. As a result, different entrepreneurs are getting a chance to flourish their business in this context. Opportunities for the office furniture business is wide and office furniture manufacturers and dealers will earn a huge profit. The investors have to get the fact about growth they will acquire in this business. A number of opportunities will you get while becoming a franchise partner which are as follows.
Huge profits with less risk.
Enhancement of entrepreneurial skills.
Better work-life opportunities.
Link building with different high-level dealers.
Livelihood earning at its best.
Smaller initial investment.
Better return on investment.
Widening the customer base.
Learning the market strategies.
Using a brand name of well-established office furniture company.
Why is Alfa Furniture
Best for Office Chairs Franchise Opportunities in India?
With a wide range of office furniture, you will get different franchise opportunities from Alfa Furniture. We are providing the best quality office furniture products to its customers and its distributors also. It takes a lot of efforts and teamwork to reach the top office chair manufacturer and dealer company. Alfa Furniture covers all the states of India like Himachal Pradesh, Haryana, Punjab, Chandigarh, Bihar, Uttar Pradesh, Telangana, Chattisgarh, Jammu & Kashmir, Rajasthan, Delhi, West Bengal etc. The qualities which make us different from other office furniture companies are as follows.
Alfa Furniture has a long list of office furniture in its portfolio. Therefore, if you want to invest your money in the products other than office chairs, you can surely do.
We are manufacturing the quality products between the different range of prices. And these prices are reasonably set for each item.
Our manpower is the most talented one. They have excellent skills in innovating new and perfect things for customers.
The customer is our priority which needs to be satisfied with the quality of our office furniture.
While applying for office chair franchise, you need a small investment to make an then get ready to enjoy the earnings an profits.
You will get the best office chair furniture range at Alfa Furniture and less competition in the market against Alfa Furniture.
Marketing costs are incurred 50-50 by company and distributor.
Contact Us
Name – Alfa Furniture
Address – Plot No-717, Industrial Area Phase 2, Chandigarh
Phone number – 9888405627