How to choose the right sofa for your home – Ameliorate your living room by renovating it with perfect sofa sets. Selecting a suitable sofa that matches your living room and comfort level as well as a heavy task. Because people often get confused in their varieties and styles. So, how to choose the right sofa for your home? The answer is here. Just read the following article provided with tips and types for you. It'll make the selection much easier.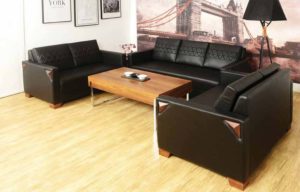 Buying a sofa is a great investment for your house. As the piece of furniture defines the room. Likewise, the living room where the family can rest, eat, drink, work, party, and even sleep. That is why it is necessary to spend much time to choose the right type of sofa that suits your living.
Whether you're moving your house or renovating it, the living room always requires a sofa set. Otherwise, it feels like just a faded room. In this following article, you'll come to know about things to consider before buying a sofa. It will help you to get up-to-date.
How to choose the right sofa for your home?
By visiting stores of buying the furniture online, it always requires customer satisfaction. Forage of mattresses you want is a big deal, likewise buying sofa sets. Certainly, the average depth of the sofa is almost 23 inches.
Therefore, the selection of seat mattresses is important. and to make it more comfortable in back support and body comfort zone. It is important to look for the right style with bouncy springs, cushions, and clothing. Here, the following session will inform you of what to consider before buying a sofa for your home.
Visit the market
Looking at the pictures of the sofas is not enough to inspect. You must visit the store before buying any. While buying it online or the second hand, everyone surveys the piece of furniture. As they are investing in something useful. That's why contemplating is essential.
Try it before buying it
Inspection is necessary. So, while visiting any of the furniture markets, you must try the furniture. Lie on it and take your time to make yourself comfortable. This will let you pick up the right type you want for your living.
Measure the size you want for your room
Size measurement must be according to the room length to fit in. Normally, a sofa set comes in a variety of shapes and sizes. Because different living has different room lengths in houses. But the size you want should be adequately estimated.  Some of the common sofa set styles that people prefer are as follows.
U- shape/ L-shape
Modern/ Traditional
Fabric/ Leather
Reclining
Modular
Sleeper/ Scandinavian
Select the
type of materials used in sofa
Sofas are designed with various stuff. Stuff like
Microfibers
Leather
Cotton
Linen
Canvas
Silk
In which synthetic microfibers are similar to most fabric for stain restain. Secondly, silk gives rich look but demand maintenance. Also, leather types are very cool and come in different colors. Hence, every material has its benefits and appearance.
Pick a color and choose the frame
Importantly, the sofa character depends on its frame character. Unlike the wooden frames in furniture are considered to be its stability. Also, a sofa can be crafted in various styles and colors. Whether it is colorful or neutral it depends on its clothing style. But avoiding the styles for once. You'll come to know that they are made with particleboard or plywood. That is why when disposed they tear and crack quickly.
Remember to survey the quality
Spend your time as much as you want to observe the sofa. So you can review the quality of furniture in a better way. Because it will define the years of lounging in your house. Further, woods like hardwood will be a better option in the quality construction of base and sidewalls. Also, don't forget to receive the warranty papers for at least 15 years of its stability period.
Conclusion
With the aforesaid guidance, I hope you'll find the best way to buy a sofa for your home. All you need to do is follow the tips. And while visiting the furniture market, tell them everything you want without hesitating.