Tips for choosing the right furniture for home – Searching for perfect furniture that suits your style is a heavy task but essential for living. No matter, you're renovating your house or buying one. It is very important to find the ideal furniture you love to buy. Because furniture is the one that describes our living style. So, if you want to upgrade the aura of living then you need to be very choosy. In this article, we've mentioned some of the best tips for choosing the right furniture for your home. For any query call us at 9888405627.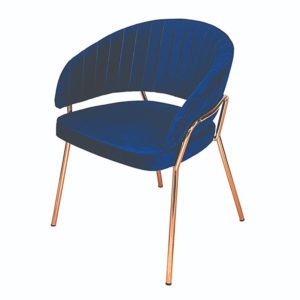 With the growing generation, the advancement of technology is taking place. And If you're an up-to-date person and living a great life. Then we suggest you renovate your house with advance furniture. It will help you to live an easy and comfortable life.
Certainly, technology has been raised the style not just in the machine but in residential furniture as well. Furniture like Storage Bed/ Table, Almira, Dining, Kitchen store, Sofa Set, etc. They bring advancements in style. Here, before buying the furniture take a look at the best furniture selection tips we mention for you. Check out the article below.
Tips For Choosing Right Furniture For Your Home
Your home is where you feel relax and stress-free. So, it must be special. When you find your home, you inspect basic things. Such as its surroundings, comfort, width/height, security, payment, and many more. Similar to the furniture selection. However, to choose the decoration, styling, material, or technology. Yo need to be choosy and concern about the selection. It will help you to build a better living. So, let us check out tips for choosing the right type of furniture for your home.
Plan furniture decoration in your house
No matter if your house is modern or old-fashioned. Your style of living decides your personality. So, the furniture decoration in the house must be fetching to make someone love with. Firstly, plan the furniture decoration in your house. Because planning is everything. When you plan for your living, it takes a list to do so. And will help you to design a creative ambiance of your room.
Catch the best architecture
Secondly, while getting confused enough to craft the room, then visit a consultant. He'll help you by giving better furniture selection tips. Tips that include ceiling, structure, material, style, and others.  Hence, you need to focus on every tip of the list made by the architecture. As the interior designer knows everything about crafting the material style. That is why, the interior decorators are hired, to create what matters and suits your living.
Decide theme and Style
Theme selection is very helpful for creating a living. Because when you order a piece of furniture for any room. It decides the importance of furniture and room as well. Further, it reflects the image of your style. Therefore, choose theme and style according to your attitude. Some basic types of style for home are as follows.
Modern
Contemporary
Rustic
Retro
Traditional
Select material
Material is essential and the most important step to be taken carefully. Because crafting the furniture for home demands the best furniture of long term stability. It creates memories with celebration or censure. And defines a lot of true feeling for the family. Look at the types of material for your home.
Wood
Cane
Glass
Steel
Metal
Plastic
Furthermore, such types of furniture style make us attractive towards it. But material like wood is highly in demand with perfect furnishing and texture. Also, wooden material comes in further two more types of hardwood and softwood. Both of them are used to craft the furniture.
Choose comfort first
Whatever the furniture styling of material type is, when you don't feel comfort, reject it. Meanwhile, you are going to live with it. So, we suggest you inspect the furniture by laying on it for 10-15 minutes. And observe the feeling it gives you. Because furniture without comfort is just a piece to show not to use. Don't worry what others recommend, if you're not okay with the furniture then let it go.
Conclusion
Furniture is a great investment for your house. So, examine the style,  material, and comfort is necessary to plan. Hence, I expect the forenamed tips to choose the right furniture for your home to give better guidance.