Dining chair dealers in Chandigarh – "Where dining tables add elegance in your room, the chairs tone them to look perfect." The dining table is incomplete without chairs. Chairs add comfort and give you a happy meal. More chairs bind more people's togetherness. And Alfa furniture provides the best dining chair furniture ever with top-notch quality and durability. This is why you can definitely rely us on for being the top Dining chair dealers in Chandigarh.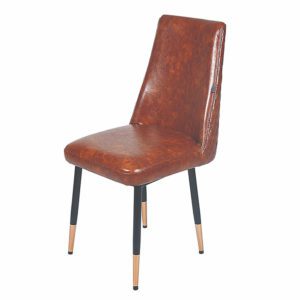 People demand so many varieties of dining sets as per their comfort and taste. And dealers like us at "Alfa furniture" will provide you with the best dining chair dealers in Chandigarh. Chandigarh is a city of dream where you can get what you need. And here we help you to choose the best dining chairs in Chandigarh that fits in your budget with long term quality.
Dining room chairs role
Chairs have a very important role in the dining room. They add comfort and smugness in dining while having a meal. The chair furniture is designed according to the decoration of the dining room. In terms of demand, quality matters the most. A solid chair makes good comfort and stability. Chairs are made to help us in the relaxation of our body and mind. When you sit on cozy couches, you feel so loved and distress. That's why there are plenty of designs available in the market.
Types of dining room chairs
The dining area is a great place to connect with family during a meal. Whether you are sitting with your family or friends, the dining chairs help to connect more people on one table.
There are varieties of chairs for dining provides a medium of satisfaction. You can select the chair according to self-expression. Here we mentioned most demanded chairs with great quality and comfort.
Bar stole: bar stole dining seats come in many sizes according to the demand. So you have to be pretty much sure about the measurement of your room for the chairs to fit in. Some bar stools are true stools that have no back and some have comfortable back support.
Wishbone chair: wishbone chairs will create a mid-century look in your room. These are mostly made of wood and twigs or shield. These chairs are curvy from backward for more comfort.
Ghost chair: ghost chairs are not haunted but made of clear plastic. So don't take the name of the chair very seriously. These kinds of chairs are perfect for ultra-modern homes since they are clearly visible.
They come with or without arms, two to four seats and in different heights. Some ghost chairs have metal or wooden legs. They are basically used in the office or in living rooms.
Side chair: side chair is one of the most common options for the dining table. While other chairs like the armed chair, makes it difficult to sit in the dining table, here comes to side chair to make it easy in sitting. You can easily find this chair in wood, metal and even in plastics.
Parsons: parson is designed for decorated rooms because of its simple style and clean lines. They can be covered with many fabrics ranging from linen to leather and combine with different patterns.
Upholstered and Non-Upholstered: such dining chairs come in varieties of upholstery options and styles. Although, it is very important to design upholstered chairs as per your lifestyle and room decoration.
It comes in traditional and glam forms to feel more satisfying and comfortable.
Various modern chair styles
Different types of dining sets have different styles to decorate the dining room. When people demand dining sets, we offer them different types and styles accordingly. There are many forms for different chairs that create the dining look very attractive. Some of them as mentioned below:
Traditional.
Modern/contemporary.
Mission/shaker.
Ladderback.
Windsor.
Why choose Alfa furniture for dining chairs dealers in Chandigarh?
Alfa furniture connects you with the best selling furniture in Chandigarh. We manufacture the best quality furniture that lasts longer. Also, we have very experienced manufacturers and well-behaved team. There will be a great quality that fits in your budget. And help you to design the dining chairs that will match up your dining room to look luxurious and attractive. So, if you are in the search for the top dining chair dealers in Chandigarh, then we could surely be the best option.
CONTACT DETAILS
Name –  Alfa furniture.
Address – plot no.-717, industrial area phase 2, Chandigarh.
Phone number – 9888405627.