Ergonomic office furniture in Mohali – Searching for Ergonomic office furniture in Mohali? Then no other choice is better than Alfa furniture. As we provide the best in class and quality which is the major reason that we sand above in the industry. With the innovative designs and superlative material, we provide the best ergonomic furniture with the complete comfort level. Our development offers the furniture which looks quite astonishing, classy and turns the head of all. So, if you are searching for Ergonomic office furniture in Mohali then switch to Alfa furniture.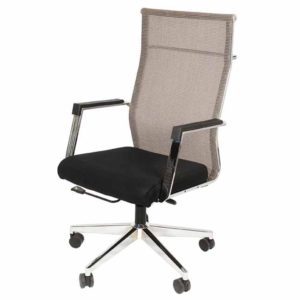 The unique features of ergonomic furniture make are adjustable in your own comfort way, this sort of furniture is easy to accommodate and flexible feature makes it easy for the employees to work comfortably all day long. Ergonomic furniture is the best in all the aspects, which turns the environment of workplace positive and lively, where employees can work enthusiastically.
The durability we provide at Alfa Furniture is the part of spending the money on such furniture must of worth. That is why going with Alfa furniture will provide you the best superior quality and designer ergonomic furniture. For further details contact us at  +91- 9888405627.
What are the features and benefits of Ergonomic Office Furniture In Mohali
Benefits of ergonomic office furniture are innumerable as no other furniture is as comfortable as ergonomic furniture. If you want to give your workplace a classy look with all the comfort features then nothing is better then purchasing the ergonomic furniture. This furniture will turn the environment unique, moreover, it is beneficial for the good health of employees. There will be no chance of body pain with this sort of furniture thus productivity also increases.
While working for long hours, back pain commonly occurs and induce injuries sometimes as well. But replacing your old ordinary furniture with this designer, classy ergonomic office furniture will provide you relaxing working hours with unique innovative designs. Below are some more benefits of ergonomic office furniture in Mohali.
Ergonomic office furniture provides all the comfort to the staff.
It is multi-purpose furniture which is easy to adjust.
As the employees feel ease in working the productivity will also increase.
Induce a classy look at the workplace.
There will no sort of injury or pain due to furniture.
 Attracts the eye of visitors with its classy look.
Ergonomic office furniture dealers in Mohali
If you want to invest in ergonomic office furniture then you must go with the most superior brand that offers you durability and class with unique designs. In all these aspects,  Alfa furniture stands above and assures you to provide the superlative quality.
For keeping the employee's health in good condition the installation of ergonomic furniture is essential and if you go with the best ergonomic office furniture dealers in Mohali i.e Alfa furniture then you will enjoy the class of our products which will make you feel the worth spending the money.
The more comfortable furniture you install, the more the productivity will increase. Buying ergonomic furniture would be the best choice ever. As all the features and benefits of this furniture lead to the growth of the company. We at Alfa Furniture provides the best class ergonomic furniture with long durability that will spread all the positivity at your workplace.
Why should you choose Alfa furniture for the best Ergonomic Office Furniture Dealers in Mohali?
Alfa furniture is a well-known furniture brand which assures you to provide the best designer ergonomic office furniture at reasonable prices.  Our quality features and unique designs impress everyone. The major aspect of durable furniture is our prime priority of which we completely take care.
From the designers to the development team all work hard to make the quality products. And our-pre-existing customers share their well-satisfactory experience of buying furniture from us. You can also place your order online or can also visit Alfa furniture in order to get the best ergonomic office furniture in Mohali or Tricity.
Contact us
Name – Alfa Furniture (Ergonomic office furniture dealers furniture in Mohali)
Address – Plot No-717, Industrial Area Phase 2, Chandigarh.
Phone number – 9888405627.