Furniture Showroom Franchise in India – Creating profits out of a smaller investment is possible with interior decorating franchise business in India. In addition, the risk is less and benefits are more. Opting for a franchise business which is having obvious and high demand is having more chances of growth. There are a number of several other factors you can consider before opting for a franchise business. Furniture showroom franchise in India can be an amazing option to give a start to your entrepreneurial ideas.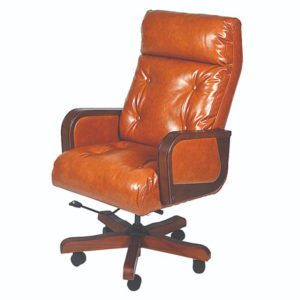 This idea will be of utmost importance if you are choosing the right furniture franchise company. This is the most recession-proof business which you can opt to start a distribution channel for. The only thing you need to show in the business operations is your compassion towards generating leads and growth for you and for the company as well.
This business idea to start a franchise business for furniture showroom will make you acknowledge with the current market trends and competition too. Consequently, the platform for learning and growth is high. In addition, an optimum source for income and enjoyable profits too. In order to avail all the benefits, you have to research on the retail furniture franchises in India.
Explore All the Benefits of Furniture Franchise Business with Alfa Furniture
The secret to a successful franchise business is always the analytical decision-making skills for selecting a right and best furniture franchise company. For furniture business, your products need to be more eye-catching and trendy one. Then only you can see a huge demand in the market for your furniture and also a ultimate and unique quality furniture will let you stand out of the crowd.
You can find a quality range of furniture products for all occasions and for any place with Alfa Furniture. Our quality products and best efforts of the Alfa team is just mesmerizing the customers and therefore we have become the #1 furniture manufacturer and dealer company in India. Below mentioned are some major furniture store franchise benefits, have a look at them.
Platform to start your business idea.
Low investment.
Less risky.
Higher profits.
Franchise rights to deliver high-quality products.
No decline in the demand for furniture.
Monopoly rights to sell unique quality products in your operational area.
Opportunity to represent a brand.
Development and improvement of business skills.
Healthy Environment through a Delightful Furniture Decor
In spite, this is not a thing to talk about that eye delighting furniture will always be able to create a happy and healthy environment. Believe it or not but this plays major calming effects. Because this generates the most positive vibes and quite mind refreshing it is. And if you are able to buy the best quality furniture for your house, people will love visiting you.
In addition, this will also play mind-blowing functions for increasing employee productivity in the workplace. A quality furniture with maximum comfort and durability will help in increasing the overall output. Because employees will love to work out there because a happy employee is a productive employee. All these factors are understood many of the customers and office owners and consequently increasing the demand for premium quality furniture in India.
Demand for a Quality Furniture and
Furniture Store Franchise Opportunities in India
Latest designs are the most trendy and classy one that you cannot keep your eye off them. Not all of the furniture manufacturer and dealers in India are able to maintain the quality standards but very few are in the list of best furniture store of India. Alfa Furniture is ranking at the top in this list for its amazing quality. And there is a huge demand for the premium quality furniture which Alfa Furniture is catering with excellence.
Consequently, business-minded people are seeing it as the most profitable business idea. The top furniture manufacturer and seller companies are giving offering furniture business opportunities. And they are giving furniture store franchises only after seeing the enthusiasm and capability in the franchise seeker. Profitability and demand in the sector are leading to generate the furniture showroom franchise demand in India.
Be an Insider of the Best Furniture Franchise Company in India-Alfa Furniture
Obviously, a franchise opportunity comes with a responsibility. Because you will be acting as an insider of the company, as you will represent the brand. But before this, you need to find the top brand first. Choosing a top furniture franchise company for best furniture store franchise opportunities in India will ask for your extraordinary decision skills.
From all the furniture franchise companies, Alfa Furniture is able to create its brand value all around the nation. Because whosoever is associated with us whether as a customer or as a franchise associate are enjoying happily all the deals. The qualities which make Alfa Furniture a #1 furniture franchise company in India are below given, scroll down to know.
High-quality furniture products.
Amazing and attractive furniture designs.
Best furniture products online.
Reasonable prices.
Higher demand for our home décor and office furniture.
Attractive franchise offers.
Low investment home decor franchise in India.
Excellent franchise and monopoly rights.
Maximum customer support.
Enjoyable and learning growth platforms.
Therefore, these all are the features which we are possessing as the best furniture franchise company and you can enjoy our franchise deals in every corner of India.
Furniture Shop Franchise Opportunities from Alfa Furniture
After being well-versed with the qualities of Alfa Furniture, now its time to open up the box of location availability. Fortunately, you can find our products and franchise as well in any part of the country. Below mentioned are the locations to get the top furniture franchises, go through all of them.
Haryana.
Himachal Pradesh.
Jammu and Kashmir.
Bihar.
Assam.
Andhra Pradesh.
Arunachal Pradesh.
Goa.
Chhattisgarh.
In addition, we are offering furniture franchise in other locations too like Gujarat, Kerala, Jharkhand, Karnataka, Madhya Pradesh, Maharashtra, Manipur, Meghalaya, Mizoram, Punjab, Nagaland, Odisha, Rajasthan, Sikkim, Tamil Nadu, Tripura, Telangana, Uttrakhand, West Bengal, and West Bengal. Therefore, those who are interested to join us for the modular furniture showroom franchise business in the union territories of India, we are available there too. The union territories will include the following locations.
Andaman and Nicobar islands.
Dadar and Nagar Haveli.
Chandigarh.
Delhi.
Puducherry.
Daman and Diu.
Lakshadweep.
Therefore, you can enjoy the best furniture store franchise deals in any location with higher growth opportunities. We are having the availability of best wooden and steel furniture franchise in India. So be the first one in your region or area to grab the offer.