How to decorate a small bedroom – Want to learn a small bedroom plan? Here, we at Alfa Furniture would like to serve you with the best ideas. The ideas that will be very helpful for you to recreate your small bedroom in a luxurious and designed one. In the following article, you will come to know about small bedroom decorating ideas on a budget. Scroll down.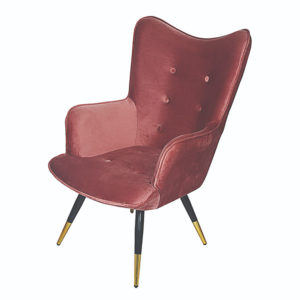 Well, designing a small bedroom can be overwhelming and downright stressful. But no need it worries, it's not that tuff and frustrating as much you think it is. We at Alfa Furniture are here to inform you about small bedroom ideas for couples.  Now, check out the most preferred tips and tricks about small bedroom decorating tips and find the best solution to work for you.
List of small bedroom layout ideas
Indeed, small bedrooms are the cutest the gives a cozy and vibrant feel when created in a proper way. Because comfortable smaller rooms help to make the space relaxing and personal. However, it might trick you to arrange things like furniture and accessories properly. Now, let us read more about the small bedroom ideas 2020.
Prepare the room functions
In order to make the small bedroom works properly, you need to decide how you plan things to use the space. While sleeping, of course, you want to use the room that gives great vibes to make you feel much comfortable. To help you while taking a nap and provide you a better place to sleep in forget all the problems in life. So, you need to choose the furniture for your bedroom wisely while functioning in the room.
For example a bed, storage take, chair, dressing table, like essential only.
In which you can choose the ottoman bed to cover most essentials in it easily.
Try to relocate your dresser to the closet, storage table with a bed, and chair with a dressing table.
Size down the furniture for the bedroom
 Considering to furnishing the sleek profiles and lighter weight while decorating the small rooms. Here, if you can live without a queen-sized bed then you must free the space as much as you can. Further, choose the bed frame and the nightstands with clean lines to create more openings in the room. And instead of setting a bulky stand bookcase, use mounts narrow floating shelves on the wall. Hence, pairing such sort of essential in smaller rooms make a huge difference.
Make a focal point in the bedroom
Furthermore, every room needs a focal point for an eye-catching spot to make the design goes well. Because most of the time, the focal point is the head of the bed that amplifies a bold arrangement. Or you can also go for a hanging piece of wall art straight wards. Additionally, while designing smaller bedrooms, you can place your bed in front of the wonder to meld cohesively.
Decorate the small rooms with soft edges
Here, while decorating the small bedroom, you must go for the furniture with round edges. Because the round edges looks are good and take less floor space. It helps to widen walkaways and make your need great when you are in the room. Further, you can choose half-circle nightstands and rounded ottomans with hidden storage to suit your style.
Utilize the bedside storage
Be smart when you decorate your bedroom and filling the spaces. Because in terms of storage while creating smaller spaces, utilize the bedside storage. In which, employ a nightstand with drawers and shelves by installing a floating shelf above for extra storage. Also, you can use the hanging lamp and free the floor space instead. Also, choose room organizers for small rooms for maximum clutter control.
Go for brighter of bold colors
Here, an all-white color palette creates a fresh feel and bright atmosphere. It will further help the smaller spaces to feel larger and best. In which, you can choose and mix the soft cream and off-whites to add more warmth to the room. On the other hand, if you are love colors then you can go for bold colors. Where the bold hues with attention-grabbing patterns help to create small spaces.
Display the accessories in creative form
To those girls who love to create their room stylishly and are in love with jewelry. Here, you can place your favorite jewelry and accessories to serve a décor. Placing them in front of you will be great for you to freeing up the extra storage elsewhere. For example, place your accessories and cosmetics on the sides of the mirror or on the bedside table frame.
The bottom line
Be your own interior designer. Last but not least, the study will guide you about the simple bedroom designs for small rooms. These designs and decoration ideas will be very helpful for you to create your space free and stylish.