How to decorate small living room – The living room is the first space that reflects the aura of the entire house, maintaining the ambiance with utmost magnificence is always impressive, but when it comes to small space of living room it is to take care that how to decorate the space that offers perplexing glance. Well, if you are also facing hassle to make up your small living room ravishing, then here we are with the ultimate ways of how to decorate small living.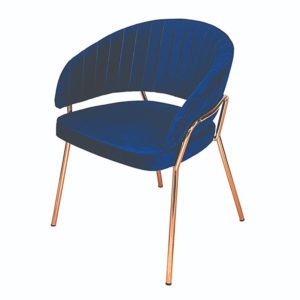 Although there are many ideas one can opt to decorate the small living room, but you should also take care of the spacious aspect as the living room must not look alike messed up at all. So rather than filling it up with decorating things, go for the smart ideas that can serve both an astonishing look and spacious room as well. So let us swipe down and get into details that how to decorate a small living room.
How to decorate a small living room
Although there are many ways to decorate the small living room, we have picked u the smart ones for you, which will raise the entire aura of the space and also serve innovative and useful space. Here are the ways to decorate a small living room:
Add A Hanging Planter – Adding a hanging planter or hanging lamp is a great way to add functional decor without taking up floor space. You can buy innovative small pots and refreshing plants for your living room area.
Stick To All White Walls – A classic yet highly effective trick is to paint all of your walls white. As painting the walls with light and cool colors make the space look bit wider and provides soothing vibes, it is one of the best tricks one must opt to make the living room calm and sobber.
Install Hanging Shelves – Instead of installing the huge cabinets you can go fall hanging shelves, it will look more feasible and imposing, as cabinets cover the huge space and make the room look more small and messy, hangings are always a great idea to go for.
Pick Furniture With Exposed Legs – Chairs and tables with exposed legs help open up your space and give you the option of additional storage. Whether you leave them empty or add a basket to store your throw blankets, furniture like this will keep your room feeling spacious.
Merge With Your Dining Area – If your living room is very close to your dining area, keep the space looking cohesive by using a matching color scheme and decorations. This will create the illusion of a larger space and allow you to effortlessly combine the spaces when hosting guests.
Go For A Corner Booth – Instead of a large couch, shop around for a cute corner booth. This sort of furniture not snatch the attention and raise the aura magnificently. Choosing the right furniture plays a vital role to improvise the look of the entire living room.
Choose Glass Or Mirrored Furniture – Use reflective surfaces to your advantage. Whether you add a few hanging mirrors or a glass coffee table, these pieces will create a brighter and more open living room.
Create A Gallery Wall – Create a beautiful and colorful focal point by arranging an eclectic gallery wall. Adding different colors, textures, frames, and prints will draw attention away from the small space.
Add A Clear Coffee Table – A clear coffee table can really help make your room feel a little bit bigger. You can also add the colorful sitting around the table it will look fancy and also serves the purpose perfectly.
Add A Tall Bookshelf – Make use of empty corners and add a floor to ceiling bookshelf. Not only it will offer you storage space but also fulfill the requirement of fancy decorative aura.
Conclusion
Mentioned above are the best ways that how to decorate a small living room, these amazing ideas will provide the best decor for your small living room area. All the ideas mentioned above provide an amazing glance along with a spacious aura and good storage tools. Opt these ways to make your small living area look more magnificent and awe-inspiring.