Office Chair Manufacturers in Panchkula – Looking for the standard quality office chair manufacturers in Panchkula? Wants the best durable furniture for your company? Then Alfa furniture is the one which you can consider at the top of the list. Because we are manufacturing and delivering the most qualitative furniture in the region. Therefore you can trust us for being the topmost office chair manufacturer and dealer company in Panchkula.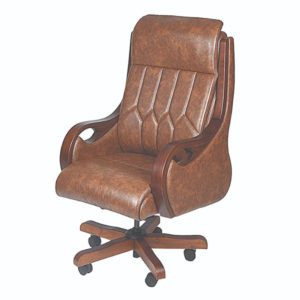 Undoubtedly alternatives are numerous for office chair furniture shops in Panchkula. But if you have to make a comparison of them to the Alfa Furniture quality products, you will surely prefer our products. Among all the office furniture, the most necessary one is the chairs. For the best durable and comfortable office chairs, you can prefer Alfa Furniture. That'st why we are in the list of top office chair manufacturers and suppliers in Panchkula.
These chairs play a significant role in the more productive nature of the employees. Because it will provide the comfortability to them and which will create more healthy office environment. So to enjoy this feature, you will need to contact us for the best quality office chairs in Panchkula. You can talk to our customer handling team at 0172-5066363, +91-9988305627 and can also send a mail on alfafurniture377@yahoo.co.in. 
How can the Use of Best Quality Office Chairs be Beneficial in a Company?
Furniture plays a very major role at any place whether it is a home, hotel, college, office, or any other place. a good quality furniture always attracts the people's attention. The more beautiful your furniture decor is, more value-adding it will be to your place. Chairs are the most compulsory item for any purpose whether it is personal or professional. And when it comes for the professional use in offices, it needs to be there with the maximum comfortability. Following are the benefits of office chairs in the firm.
Best quality chairs in the company will benefit you as the buyer. Because best quality includes durability in the products. So you will not need to bear more expenses on its maintenance or on the new purchase.
Encourages the more healthy environment in the company for all.
More comfortability you offer to your employees, more productive they will be. As if the office environment is healthy and comfortable for them, they will love to come to the office and work.
It will also show the impact on the outside visitors to the office.
The best brand image in the market will you be noticing after best quality furniture installation in your company.
Best seating arrangement chairs you can get from top office furniture manufacturer companies.
Adds some more value to the company decor.
Therefore using the best quality office chairs in the office can be a fruitful decision in the long run. But this can be possible when you are choosing a right office chair manufacturer and dealer in Panchkula. 
A rise in Demand for Office Chairs In Panchkula
You can see beautiful decor in every company these days. Every firm wants to make their office more attractive and impressive. The reason being its contribution to the company image and the employee productivity and happiness as well. A good quality office furniture always worth spending. Different organizations are in the competing to make their office look more beautiful. That's why the demand for best quality office furniture is there everywhere.
And if you are looking for the demand for office chairs in Panchkula, it is rising high with time. Because there is opening up new firms in the Panchkula and many private and govt sector offices are in need of best office chairs. Therefore with the increasing number of organizational setups, the opportunities and business growth platforms for top office chair manufacturers, retailers, wholesalers, suppliers, and dealers in Panchkula also are increasing. Alfa Furniture is the best office chair furniture shop in Panchkula which you can prefer to make a purchase.
Why Choose Alfa Furniture for Being a Top Office Chair Manufacturer and Dealer in Panchkula?
Now comes the major information which you are looking up here i.e., which is the best office chair dealer company in Panchkula. Then the only brand you must choose is Alfa Furniture. We are having the quality range of office chair furniture in Panchkula region. In addition, we are the most preferred office chair brand in Panchkula and you will be able to buy the top quality office chairs at the low and affordable price. To know some more qualities about us, scroll down further.
Quality assurance for the furniture products.
High on demand.
Most trusted office chair dealer.
Reasonable price range products.
Amazing and attractive furniture designs.
Comfortable and durable furniture products.
Safer delivery of the products.
24/7 customer support with the best customer handling skills.
Therefore, you can choose us with all your heart and then enjoy our long-term furniture product benefits. Higher customer satisfaction and loyalty is the special areas we are focusing on and consequently excel at them.
Contact Details
Name – Alfa Furniture (Office Chairs in Panchkula)
Address – Plot No-717, Industrial Area Phase 2, Chandigarh.
Phone number – 9888405627.