Office Workstation Dealers in Panchkula – Looking for the best office workstation dealers in Panchkula? Wants the best furniture for your company? Then you are at the right place. Alfa Furniture is having the quality range of products and is the best place to buy the top quality office furniture in Panchkula. In addition to the quality, the price range is also affordable. Therefore, you can trust us as the best quality office workstations manufacturer and dealers in Panchkula.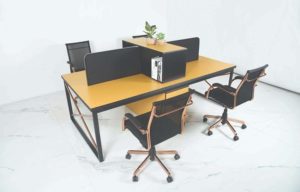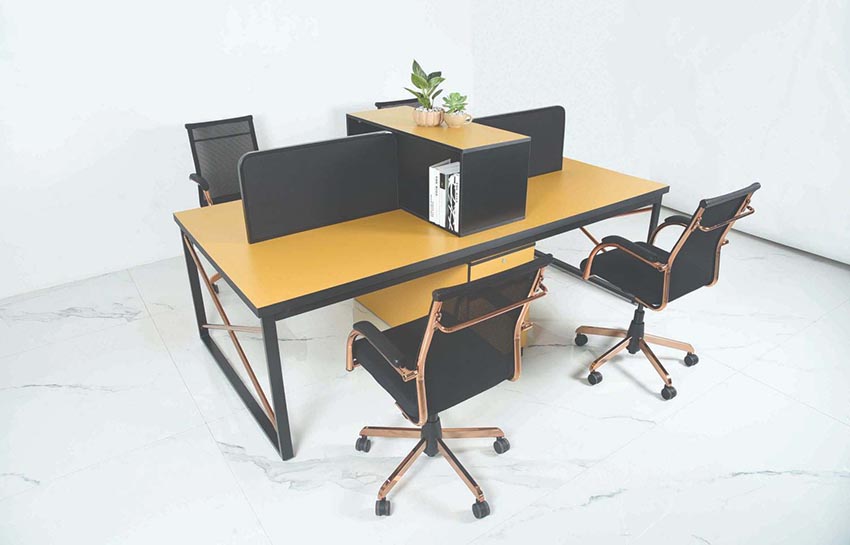 Office workstations are progressively becoming a need of any company. In addition to its value addition benefit, it also helps in the healthy office environment creation. A quality furniture is always helpful in a better productivity. Alfa Furniture is the name which you can find in the list of top office workstation manufacturer and dealer companies in Panchkula. The reason being long lasting furniture with impressive designs. Our manufacturing unit capacities and several other qualities as the best office furniture manufacturer is making us grow even more.
Therefore to make the purchase from the best office workstation dealer shop in Panchkula, you will have to visit us or contact us. In order to contact Alfa Furniture, you can either mail us on aflafurniture377@yahoo.co.in or you can also call us at  0172-5066363, +91-9988305627. 
Advantages of Installing the Best Quality Workstations in an Office
There is something valuable always for which you can be willing to pay. Without any benefit, you will not spend on anything. Similarly, if you are looking up for the office workstation furniture here, you must also be anxious to know its further advantages too. This is the only thing which will drive your mind to buy the one for you. By installing the best quality workstations in your company, you can enjoy the following advantages.
Creation of a pleasant and healthy work environment.
Value addition to the office decor.
Higher brand image and value creation with such furniture inclusion in the company.
Promotes teamwork.
Innovative thinking and idea generation situations.
Better employee-employee relationships.
Increase in the productivity.
Comfortability of the users.
Promotes brainstorming techniques.
Centre of attraction for visitors with the best quality furniture products.
So will be able to enjoy all these benefits after purchasing from the top quality office workstation manufacturer and supplier company in Panchkula. And if you are dealing with Alfa Furniture, the choices are more and benefits as well.
Quality Office Furniture Manufacturing Unit Excellence at Alfa Furniture
To get the best office workstations in Panchkula, you must research well to choose the best from all the alternatives. Because office workstation is a furniture of long-term use. And your wrong choice of the dealer can make you suffer in the future and can lead to losses more. Therefore you can avoid this thing by choosing Alfa Furniture to buy office workstations in Panchkula. Our quality manufacturing unit possesses the following set of features. Kindly have a look.
Use of high-quality raw material by keeping long-term use in mind.
Highly skilled labor to manufacture the best furniture products.
Advanced set of infrastructure.
Impressive and innovative furniture products.
A variety set of furniture designs.
Quality check steps inclusion.
Durability in the furniture.
Delights of Selecting Alfa Furniture for the
Best Office Workstation Manufacturer and Dealer Company in Panchkula
After knowing the benefits of installing workstations in an office and the amazing manufacturing unit qualities of Alfa Furniture, you must be a little convinced for the deals. We are the top office furniture company in Panchkula. So you can get any furniture product of your choice. Following are the features you must know about Alfa Furniture. Scroll down to have a look.
Performs all business activities under legal guidelines.
High brand value because of the quality and variety of furniture designs.
Office workstations at low and reasonable rates.
Most durable products.
High demand in the market.
Excellent delivery services.
Best customer support services.
More advanced quality furniture designs.
Therefore, we are the most trusted and preferred office workstation brand in Panchkula and India. So if you are planning to make deals with us, you are making a very wise decision. These workstations will enable your office with more productive employees, idea generation, outsiders attraction, and many more. Therefore, don't wait and keep searching for the best office workstation furniture shop in Panchkula, because you have got the best here i.e. Alfa Furniture.
Contact Details
Name – Alfa Furniture (Office Workstations in Panchkula)
Address – Plot No-717, Industrial Area Phase 2, Chandigarh.
Phone number – 9888405627.