Office Table Dealers in Panchkula – If you are in search of the best quality office table dealers in Panchkula, then you cannot find any other better option than Alfa Furniture. Maintaining the position as top office furniture manufacturer and dealer company in Panchkula has taken a lot of efforts and hard work in the long run. Undoubtedly, the office table sellers are many but if you want to buy the best quality office tables at the low and affordable price range, Alfa Furniture can help you more efficiently. Therefore becoming the most trusted office table manufacturer and dealer in Panchkula.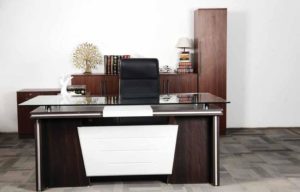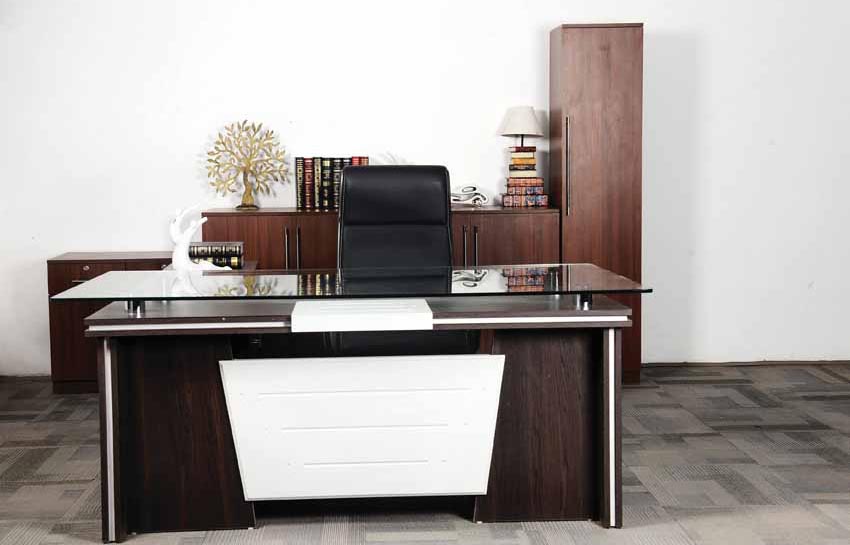 Continuous industrialization is a driver to create the demand for a quality furniture in the different small medium and large companies. In addition, the office furniture manufacturer companies also keep innovating the new and efficient products. Therefore, every office holder wants to add a valuable furniture to its company which is consequently lead to a better brand value and image in the market.
As you are looking for the best office table dealer company in Panchkula, Alfa Furniture is having its existence out there. So you can have the opportunity to get the best office table deals in Panchkula or tricity as well. Amazing offers and high-quality products are really helpful in getting maximum customers for us. In order to buy office tables from Alfa Furniture, contact us on 0172-5066363, +91-9988305627 or mail us your query or requirement on  aflafurniture377@yahoo.co.in.
Perks of Using Best Quality Office Tables for Your Company
You will never be ready to spend even a little on the things which are not giving back anything in return to you. Because you will only be paying when you are getting the utility value in that particular product. Therefore if you are buying office tables for you, you must also be curious to know what are the benefits of using good office tables. So don't here are the benefits to end up your curiosity, kindly have a look.
A good quality office furniture is always a value-adding element in any office.
Creation of a pleasant environment is what you can see after adding quality furniture in the firm.
Office tables make is the most mandatory item at any workplace. Just to make the employees and top position holders more comfortable.
Employees will find it comfortable to work with the help of these tables. They can use these tables for PC, putting files, documents, and other necessary accessories like pen and all.
Top managers and directors of the company will use these office tables for the enhancement of their boss room. Because it gives a more impressive look to that too.
A well-managed firm it will look and it will be in reality as well.
It will also be of greater help to the visitors as well to place their things.
Therefore, using a good quality furniture will always add value points to your office. There is no need to worry if you want high-quality office tables in Panchkula. Because you can get that very easily. Alfa Furniture is serving the customers from pas many years and satisfying them well.
Increasing Demand for Ofice Tables with Increasing Industrialization in Panchkula
None of you must be unaware of the more flourishing industrialization and the consequent emergence of the small, medium enterprises in the Panchkula region. You can very well see a number of companies running their business activities out there. And they are growing more with their growth in the market as well as the employees are also increasing. Consequently, these increasing number of offices and employees will lead the demand for office table and office furniture in Panchkula.
This demand is opening a number of growth opportunities for the top quality office table manufacturer and suppliers in Panchkula consequently. But as a buyer, you need to recognize the best furniture dealer for you. A wrong choice can make you meet more losses and fewer benefits. There may be dealers where you are getting the good quality office tables but the price is very high. And there may be situations where the product is cheaper but the quality is low. So you need to identify the one suitable for you. An appropriate office table deals you can only find with Alfa Furniture.
Alfa Furniture as the
Top Office Table Manufacturer and Dealer in Panchkula
Many of you must have heard about the Alfa Furniture brand name. No issues, even if you have not, you can just check the reviews for Alfa Furniture and read about its quality. A huge set of customers are happy dealing with us. We are having our office furniture shops in Panchkula with the best products available on the list. To know more us as the best office table furniture dealer in Panchkula, scroll down here
Quality office table furniture available.
More demand in the market.
Best manufacturing unit practices.
Office tables at the most reasonable price.
Impressive and amazing office furniture.
Excellent customer handling and delivery services.
Most preferred brand.
In addition, there are many more qualities we possess, but in order to know that you will have to contact us or have to deal with us. Our satisfied customers are enabling us to maintain our position in the list of top office table manufacturer and dealer companies in Panchkula and in India as well.
Contact Details
Name – Alfa Furniture (Office Tables in Panchkula)
Address – Plot No-717, Industrial Area Phase 2, Chandigarh.
Phone number – 9888405627.