Office Workstation Furniture Trends In 2022
Wondering which Modular Workstation to take? Then this blog will surely help you. Check out the latest Office Workstation Furniture Trends that are roaring in 2022, right below:
Think about building a healthy environment for your workforce! Offer a piece of architecture that helps them to stay focused and more productive by bringing them close to nature. Hence, start with adding some space for greenery on your office workstation table. It is simply a cost-saving option to make an eco-friendly office environment that everyone desires to work in.
Versatility, Mobility, and Speed are the 3 main advantages of picking up modular furniture over a traditional one for an office. In this, a short wall is attached to the office workstation table. So that the individual office employee can easily personalize his/her working space by carving a difference on these pre-fabricated desks. Plus, these workstations are aesthetically designed to fit in any pocket.
In other words, Cubical Office Cabin Workstation, or Modular Workstation is the best way to efficiently use limited office space in a cost-effective manner.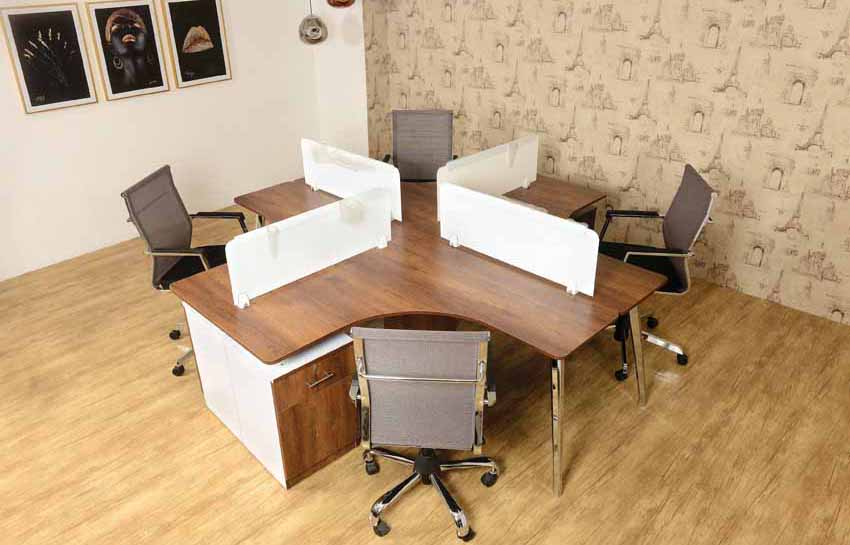 Did you know – innovative office workstation furniture designed to support collaboration between employees? Indeed collaborative furniture is the most notable trend, that business owners are following these days. Such office workstation solutions promote working partnerships among co-workers with a lot of ease.
Here is why from growing start-ups to big enterprises, most companies prefer to buy collaborative furniture to encourage creative teamwork.
It has been proven that furniture's color affects work productivity. It typically inspires the office employees like anything. Business owners may go for a bright Office Workstation that improves the employee's focus and productivity.
From a vibrant fast-paced business office to a calming office atmosphere, the furniture market is full of color and pattern choices available. Simply choose a color and furniture design that best matches your business's vibes and morale.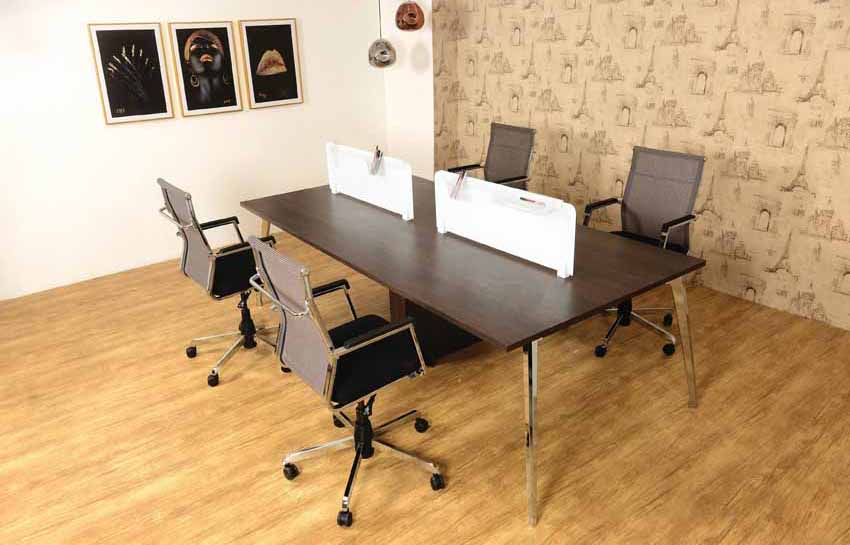 A relaxation and leisure room is an essential part of modern office design. It is used to break the ice between co-workers. Many companies in India have already renovated their office design and furniture by modifying their corporate spaces. Remember,
                                    "Comfort is the key to maintaining team loyalty."
Let the creativity flow by making your employees HAPPY! By selecting the right furniture for your employee's leisure space, you can do that. The comfort in the leisure area you'll provide ensures the employees' happiness in the company. Companies should opt for a spacious, office workstation table that best fits the office design and interior with cost-saving options available.
Buy Office Workstation Furniture at low prices in India from ALFA Furniture. Since 1983, it is a renowned furniture brand that delivers premium quality metal and wooden furniture for its valued customers. Check out Alfa's Latest Office Workstation/ Modular Workstation here:
How we make office workstation