Smart Office Furniture Dealers In Mohali – You can make your office alive with the premium quality furniture at Alfa Furniture. You can get any kind of office furniture and interior designs for your office with us. Because office interiors play a significant role in business growth, your search is quite genuine regarding best smart office furniture dealers in Mohali. We at Alfa Furniture can help you own the quality smart furniture at the best prices.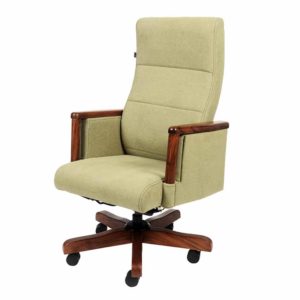 The time has gone when offices are more of boredom and less of happy vibes. Nowadays there are some offices where employees do want to or can work for extra hours too due to a comfortable environment. And furniture plays a major role in the overall environment of the organization. Therefore seeking the best smart office furniture manufacturers and dealers in Mohali is a wise move in many terms.
We don't deny the other factors and only signifying the furniture decor, but we are talking about the logical facts. It will beautify your office in addition to providing you with the latest advanced decor around you. In fact, it will work for your business growth too. Alfa Furniture is the topmost modular office furniture manufacturer and dealer in Tricity. Therefore you can buy the best smart office furniture in Mohali online with us.
How Alfa Furniture Excels at Smart Office Furniture Manufacturing?
There may be a lot of furniture manufacturers available all over India. But you cannot be sure about the product quality. Alfa Furniture excels at providing the best smart office furniture designs in Mohali, Chandigarh, and Panchkula.
Innovative and creative Alfa team is designing and manufacturing an amazing set of furniture. The manufacturing unit of Alfa Furniture possess the following qualities, scroll down to know major one of them.
Creativity at its best is what our team offers.
R&D team for better ideas and imagination.
Innovative furniture designs and manufacturing.
Use of highly durable and quality raw material for furniture manufacturing.
Highly skilled and experienced manpower.
Safer of the workers.
Quality check team to offer you the best quality furniture.
Benefits Attached to Smart Office Furniture Installation
Furniture these days is a really luscious factor to attract the investors and to make your employees most comfortable. Once you installed smart office furniture in your office, you will surely love its long-term benefits. Let's acknowledge you with the top benefits of buying and installing smart office furniture in your office, have a look.
Quality furniture will help in the creation of a healthy office environment.
Provides maximum comfortability to the employees.
More will be the employee engagement.
Higher productivity will you acquire.
Creating a higher brand value of the organization.
It also attracts customers and investors to the best.
Impressive smart furniture will also help in employee retention.
Smart office furniture will provide you with the best arrangement for every particular business operation.
Therefore, buying smart office furniture in Mohali for your office will be a brilliant idea. Alfa Furniture is serving a huge industrial or commercial market with amazing furniture designs. So get the best interiors for your office with Tricity's top smart office manufacturer and supplier.
Own the Best Smart Office Furniture in Mohali with Alfa Furniture
We cannot deny the fact that things and the environment which surrounds us play a major role for a good or bad mood. Any office equipped with smart furniture will surely show some sort of growth in the business whether you believe it or not. Because employees will love to work out there and more will be the productivity consequently.
Why choose Alfa Furniture as the best modular office furniture dealer in Mohali? Let us make all the qualities clear to you which we possess. Customers do trust us for the most amazing and interesting smart office furniture at low and reasonable prices. We are enumerating below the major features of Alfa Furniture to help you know about us.
Promising quality furniture online.
Availability in almost every area of Tricity;
Recognition as the topmost office furniture manufacturer and supplier company.
Use of best quality raw material.
On time delivery of products.
Luscious office interior designs.
Reasonable pricing.
Durable, agile, and impressive furniture products.
Delightful and satisfactory customer services.
Therefore you can trust us for being the best smart office furniture manufacturer and dealer in Mohali. You will love shopping with us again and again due to alluring product quality and services. You can enjoy a healthy environment with impressive office interior with Alfa Furniture. So hurry up and get the most premium quality smart office furniture in Mohali, Punjab.