Top mistakes to avoid when buying furniture – If you want to upgrade the ambiance of your room but confused, then we're here for you. Here, we will define the most common mistakes to avoid before buying furniture. Because buying furniture is not a thing to do daily. It is the most useful thing that makes life easier to handle and special. Scroll down for more.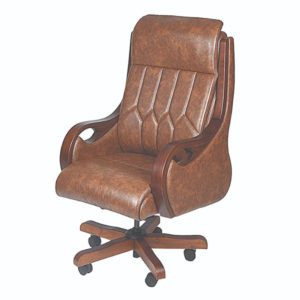 When you buy furniture usually people don't get friendly with it and results in dissatisfaction. If you're wondering about the top mistakes to avoid when buying furniture then this article is very beneficial for you. So that you might not get suffer with the problem as others do. Look at the following session for more.
Top mistakes to avoid when buying furniture
How to choose the right type of furniture? Well, the list we've mentioned below is the answer to every question that appears in your mind. It'll give you better guidance of furniture buying. Follow our guide and we assure you to get the best kind of furniture you dream for your home.
The fitting
It's easy to say that it'll fit in your room but think twice does it's actually going to fit in. While visiting the market most people really get confused about the furniture length and width. No matter you're buying a sofa, a couch, bed, Almira, cupboards, etc, you need a proper measurement in your mind. So, measure your room's length first. It'll give you the proper idea of fit in.
Remember, you don't need to crowd your room with tightly packed furniture fitted with walls. Ideally, you need a gap between walls and furniture of at least 1 foot or half. Further, make a gap of 19 inches between sofa and table, 40-48 inches of gap between the dining chair around the table and 30-35 inches of gap between the pieces for ease of passage.
Also, if you need large and expensive furniture for your room marks the surface on the floor and make it on the paper. Try to design the area of your room with a piece of paper and stay them away a bit to each other. Importantly, furniture of a similar size will not look good.
Suitability style
When you buying furniture, the thing probably people ignore is the style. So, designer magazines, Pinterest would be a great option for you to choose the best for your lifestyle. Because a stylish piece of furniture that suits your style can define3 your personality.
So, you need to be very sure about suitability. Try to match it with room color combination, area width/length, and space.  Built questions in your mind like what will its usage? What is it for? How will it serve me? Which color will suit the room aura?
Most of the items in the market might look great but can be disastrous. So think twice before buying it. And make sure to discuss the exchange offer with the distributor.  Styles that can suit your living are
Modern
Rustic
Contemporary
Traditional
Retro
Industrial
Colorful
Planning with execution
What to consider before buying a sofa? How to buy the right type of furniture for a living? Well, Planning is everything, so plan the entire scenario look on the piece of paper. To consider a piece of furniture, Google different types of furniture design a style to fit in your room accordingly.
Also, you can compare the style and budget with other furniture stores as well. That is why online scrolling becomes so important for the current world. Consequently, online surfing is the best option to choose furniture. It gives you the idea to craft a better living place. Because when you live in a better place you live happier.
Quality and quality
Quality is one of the biggest mistakes people usually do while buying furniture. Material like oak wood, metal, and aluminum could be a better option to choose quality. While inspecting the quality of the furniture, you need to be sure about its durability life. As you're going to live with so survey the quality first. Furniture comes in varieties of materials like
Wood
Fabric
Plastic
Glass
Metal
Leather
Aluminum
Good quality furniture should be stable for at least 15 years of time. In terms of good or bad quality, you can easily spot the difference between them. Furniture which is lightweight, not properly furnished/rough and easy breakable are the signs of poor quality furniture.
Likewise pine wood is a poor quality of wood which has a shorter period of time. Also, plastic, mirror, and softwood like furniture material need proper management to stay away for heat and water. They'll get damaged with such.
Rush it out
Try not to buy all the furniture for your home together. Buy basic needs where you thing the furniture might have a usage. This is because when you'll make too much choice in your room, it'll appear fuzzy and congested, which is not a good idea. As we define above that planning is everything. So, keep your room spacious, clean, and well- maintained.
Not being practical
When you search online furniture buying guide, you'll see that not being practical with furniture is a common mistake. Because you easily get attracted to the look but never survey it completely. So, not just look at it but lie on till you feel it better. A practical survey plays a vital role while buying furniture.  It helps you with the furniture, quality, comfort, and usage.
Bottom line
Therefore, the aforesaid study will lead you with a better furniture buying guide. Because of furniture, it is very important to define the aura of living. No matter it for residential, industrial, corporate, or institutional, it always necessary to make life easier.