Executive Chair Manufacturers in Chandigarh – After introducing a number of choices, you can also find Alfa Furniture in the list of top executive chair manufacturers in Chandigarh. We are growing our self in every furniture field. You will get the furniture of your choice with all necessary quality features. In addition, we are also sure that our products will never let you feel disappointed. A number of happy customers of Alfa Furniture are recommending our products further. Therefore, to have the best executive chair manufacturers in Chandigarh, Alfa Furniture can cater to your needs very well.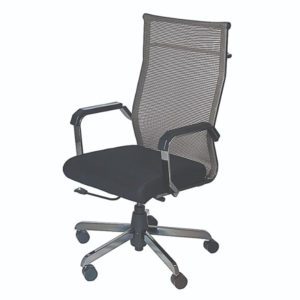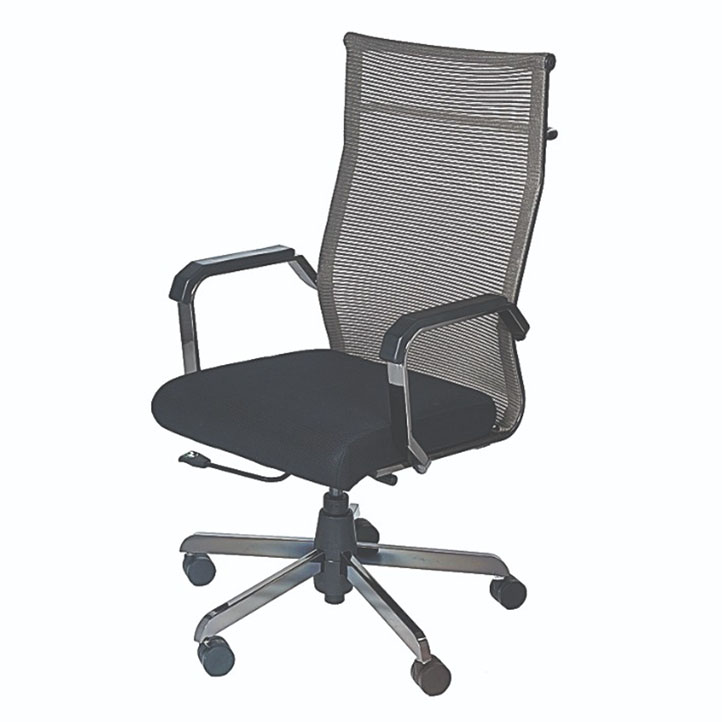 Office furniture is the best thing you can use to decorate your office well. A pleasant and decent office furniture can make your work environment the most happening one for the employees itself and for the visitors also. In addition, it makes the employees feel more comfortable. After that, you know about the availability of the different type of office chairs like sleek chairs, boss chairs, director chairs etc at Alfa Furniture, now you have the option to buy best executive chairs in Chandigarh. And you can also get the office chairs price below 2000 also. Consequently, you will be having the best executive chair manufacturer and dealer in Chandigarh as Alfa Furniture which you are looking up here.
In order to get the best quality executive chairs, you can either send a mail to order or query on aflafurniture377@yahoo.co.in or can call us on 0172-5066363, +91-9988305627. Our customer support team will handle your queries and orders well.
How is an Executive Chair is Useful for Office Decor?
Executive chairs are getting high demand in the market. Different organizations are growing with time and the office setups are getting more and more advanced. Same way the furniture is getting more interesting and impressive. There are a number of furniture manufacturers and dealers available in every region. Executive chairs are having many special features which makes it more comfortable for the executives or managers to work properly in the office. There are a number of benefits of using executive chairs for the making office decor more attractive. Kindly go through them.
For an impressive look, executive chairs can play a major role in the scenario. Because it changes the whole outlook of the office.
There are numerous office setups in Chandigarh, which are having the best furniture in their office. Why are the high profile companies including the best furniture? Because they know that, it will create a brand value or image in the market.
Comfortable employees will be more productive. As they are not facing any problem while working, they will love to work in the organization.
Helpful in attracting more skilled employees towards organization can also be its benefit.
A point of differentiation will be there for the executive chairs in comparison to other employees positions.
Making the managers feel a high degree of authority and responsibility at the same time.
Adding value to the organization features and creating a healthy environment.
Manufacturing Unit Specialties at Alfa Furniture
The manufacturing unit is what needs to be the most competent and capacity holding one. The more you excel at manufacturing unit activities, the more you will earn in the long run. Because half of the profits will be decided there and then. Quality manufacturing is the key feature of Alfa Furniture. You can get best revolving office chairs, executive chairs, director chairs boss chairs in Chandigarh. There are several other manufacturing unit characteristics our company holds which is as follows.
Most advanced machinery for executive chair manufacturing.
Best infrastructure.
Pure quality raw material.
Skilled labor to manufacture the best products.
Quality check control teams.
Follows the all the quality standard guidelines.
Safer environment for workers.
Safer and comfortable furniture products.
What Makes Alfa Furniture the
Best Executive Chair Manufacturer and Dealer Company in Chandigarh

?

Being a top office furniture company in India s not an easy position to maintain. There are a number of qualities you will need to possess in yourself. In addition, to maintain this position in different locations of India, we have become a top executive chair manufacturer and dealer company in Tricity with our team hard work. Because we are offering the best modular office furniture deals in Chandigarh if you are looking for the one. In order to know more about the facts about Alfa Furniture being the best executive chair manufacturer and supplier in Chandigarh, you will need to scroll down.
Legal practices under all registrations and documentations.
High-quality executive chairs and furniture.
Skilled staff and personnel dealers.
Best manufacturing practices under quality guidelines.
Higher demand in the market.
Durable executive chairs.
Affordable and product utility matching furniture products.
The safer packaging of products.
Customer support with excellent skills.
On time delivery at any location.
All these qualities must be able to convince you to buy the best executive chairs in Tricity, even if you are having any confusion you can use the contact details given below. In addition, you can get the best office chair price in Chandigarh.
Contact Details
Name – Alfa Furniture (Executive Chairs in Chandigarh)
Address – Plot No-717, Industrial Area Phase 2, Chandigarh.
Phone number – 9888405627.