How Ergonomic Office Chair Reduces Your Back Pain In 2022
Did you know that people spend approx. 2000 hours sitting on a chair every year? Strange, but TRUE!
Ache, strain, and discomfort at the lower back are major health problems suffered by two-thirds of office workers in the modern lifestyle. While sitting at your workspace for a prolonged duration may lead to poor posture (such as slouching or hunching). Resulting in muscle tension, pain, and stress at hips, soft tissue, joints, and the lumbosacral discs (located at the base of your spine). So it's important to replace your normal office chair with an Ergonomic Office Chair that is best known for providing adequate spine support!
Why Ergonomic Office Chair Is Better Than Normal Office Chair To Reduce Back Pain
There are two main reasons to replace your old office chair with an ergonomic chair:
1.
Adjust Seat Height
No matter you are a person of a short height of 155 cm or a taller one of 185 cm, you should adjust your office chair height before sitting on it. Your feet should touch the ground so that they can eliminate the low back pain caused by inadequate seat height adjustment.
Additionally, furniture brands like us offer a range of office chairs including quality Ergonomic Chairs with various sizes of gas springs. That plays a major role in observing the sudden shock otherwise it will directly go to your back.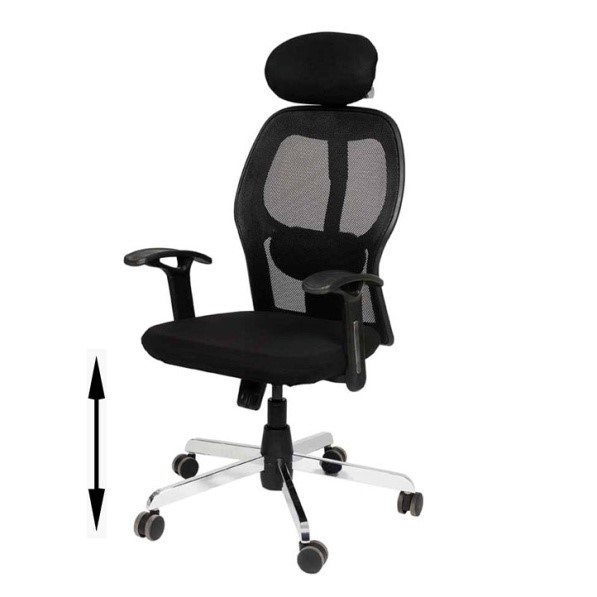 2. Adequate Seat Depth
The second important feature of a comfortable office chair is – seat depth adjustment. However, a narrow seat depth compels the sitter to slouch and a deep seat depth gives an uneasy feeling touching the back of your legs. Therefore, always take care that your pelvis bone should touch the lumbar support of the office chair so that you will get appropriate under-the-thigh support while spending hours on it.
Remember, a little gap within your leg and chair seat are a 'must check' before finalizing any chair for your workstation. So next time you'll go to buy any chair, sit on it, and cross-check its lumbar support is the thing you should do. Opt for an adjustable lumbar support chair with a forward-backward position and with an upward-downward position for maximizing comfort.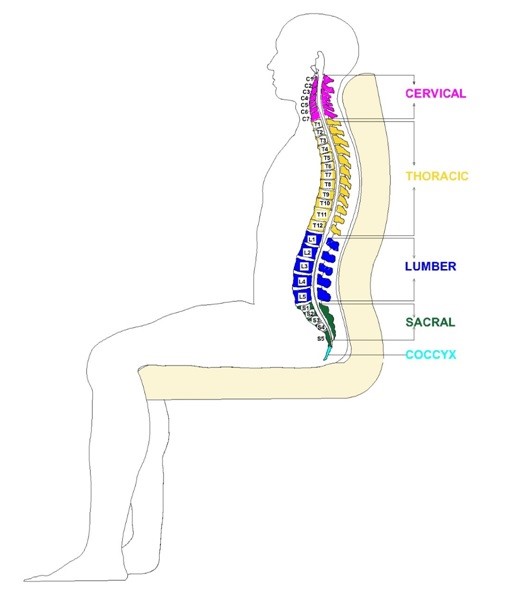 Deep Designing to Achieve Ergonomical Chair
In a crux, a comfortable office chair like an Ergonomic Chair offers spinal support for the back of yours and your workforce. Seeing the images of office chairs and other furniture products online does not assure the quality test, comfort, and deliverables. Hence, it's wise to buy from a renowned furniture brand like ALFA Furniture with a difference.
Established in the year 1983, we are a premium office furniture manufacturer in India. With the great experience of more than 40+ years in delivering quality furniture products for offices and homes. We at ALFA Furniture are best known for quality assurance office chairs with multiple adjustable mechanisms. Such as adjustable lumbar support office chairs, back any position lock office chair, multiple heights adjustable office chair and many other useful chairs.
To view a wide range of Alfa Furniture office chairs, click here: https://alfafurnituremart.com/