Where You Can Find Your Executive Office Chairs?
Are you looking for the best executive office chair?
If Yes, Then you're at the right place!
An Executive Office chair is found in almost all enterprises and office buildings.
The Executive Office chair, as it is commonly known, has a seat that supports the lumbar, wheelchair, and caster set that comes with rotation and flexibility.
In this article, we have handpicked the Top 5 Executive Office Chairs, so that you can find the best chair for your office work.
Without any further delay, Let's get started!
5 Best Executive Office Chairs for You (2022)
#1 SAVYA Home Apollo High Back Executive Office Chair
The head of your Apollo High Black Executive Chair is flexible. So, you can easily find your favourite place with the help of a button. Savya High Back Executive Office Chairs allows you to adjust the seat height to any suitable position to improve your posture. You can raise or lower the seat using a Push button according to your adjustment level.
Key Features
Premium Gas Lift
Heavy Duty Certified Steel Base
Flexible Armrest Size
#2 Alfa Furniture Best Quality Executive Chair
Alfa Furniture offers you an ergonomically designed high-quality tested chair that enables you to improve your posture while sitting for long hours.
The fixed armrest of this Chair filled with sturdy pads allows you to have great comfort while typing or placing your arms on the seat. Also, the flat seat of this chair is made of very thick foam for a good seating experience. The perfect fit for people who are looking for high durability, rust resistance, great quality wood, and other material.
Key features
Ergonomic Design
Padded Sturdy Armrest
Soft Foaming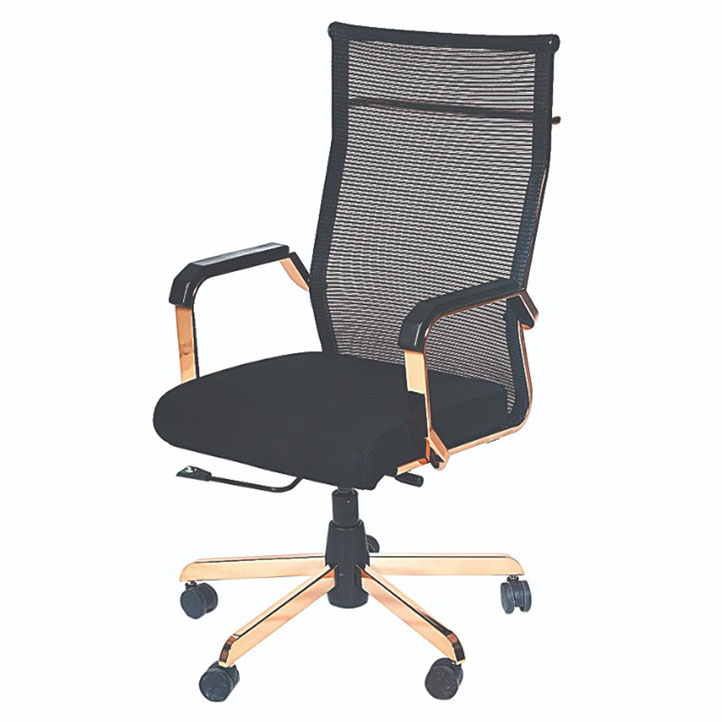 #3

Nice Chair Leather High Back Executive Chair
Built on a sturdy metal frame, this Executive Office Chair has a high back pad with an extra layer of foam.
A soft chair with cushions and folded arms come together to create a sense of comfort that makes you hesitant to get off in your chair.
The seat is easy to maintain. The torsion knob of this Chair ensures a smooth adjustment of the seat with additional pads on the back seat and armrests for extra comfort.
Key Features
Cushioned Handle System
Gas-lift System
Center tilt System
#4 beAAtho Ergonomically Adjustable Executive High Back Chair
BeAAtho gives your comfort above standard by adjusting the seat height and reaching your desk with the most appropriate stitch.
The nylon frame for the seats brings high comfort and strong support. Improves seamless performance of the chair, keeping it simple.
You can pull up your chair while sitting or put a lot of weight on it if you have to. The chrome metal base tolerates everything easily.
Key Features
Multi Locking TILT Mechanism
Flexible Head
Arm Rest
#5 INNOWIN High-Back Leatherette Executive Office Chair
A cushion attached to the chair is positioned to promote good posture throughout your body.
The soft foam on the seat helps to alleviate any back pain you may experience. Its soft foam ensures the rigidity and better performance of the seat.
Key features
Adjustable Tension Knob
Ergonomic Design
super soft foaming
Conclusion
We hope this article helps you find the best executive chair, who enhances your efficiency and keeps you focused on the work. Now it is your turn to pick the best chair as per your needs, comfort, and executive office chair price. You can also look for some other office furniture in Panchkula.